Diversity + Inclusion
Starlight takes a holistic approach to embracing the importance of inclusion, diversity, equity, and access.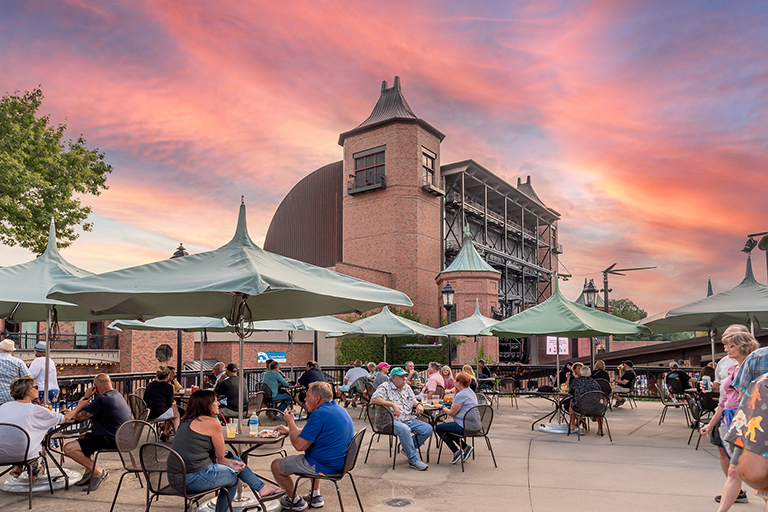 Diversity + Inclusion
Starlight is actively embedding inclusion, diversity, equity and access into every aspect of our organization. Through our mission, we are dedicated to delivering accessible entertainment for all audiences. The uniqueness of our employees, volunteers and community are what make the Starlight experience memorable. We aspire to create a culture where everyone belongs and all are welcome. We strive to be an organization that our city is proud to champion.
Starlight Drivers
Our drivers have been created with the purpose of building a stronger foundation and commitment for our IDEA initiatives and efforts moving forward−including utilization in the development of our strategic plan.
Starlight for all
Starlight will create a welcoming environment by removing barriers that prevent any individual from engaging with our organization.
IDEA investment across all Starlight initiatives
Starlight will comprehensively embrace IDEA by committing resources of time, funding and attention.
Value-driven decision making
Starlight will approach organizational decisions through the lens of Inclusion, Diversity, Equity and Access. Our actions will be representative of our commitment to IDEA.
Inclusive and equitable partnerships
Starlight will cultivate inclusive partnerships that demonstrate equitable collaboration, embrace diverse perspectives and evaluate community outcomes.
Transparent communications that build trust in our commitment to IDEA
Starlight will listen and communicate with honesty, empathy and respect.
Collective accountability
Starlight will expect accountability for the advancement of IDEA initiatives throughout our organization.