Starlight Awards 2019 Vincent Legacy Scholarships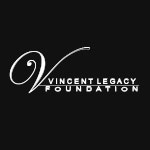 In late May, right before school let out for summer, Starlight Theatre leaders, board members and staff surprised the newest Vincent Legacy Scholars in their classrooms with the good news that they had been awarded $2,500 Vincent Legacy Scholarships. Parents, grandparents and siblings of the scholars were also invited to attend the surprise presentations in front of gatherings of each student's peers and teachers.
Now in its 14th year, the need-based Vincent Legacy Scholarship program provides ethnically diverse youth with the opportunity to pursue professional training in the performing arts. Students chosen must be nominated by a current instructor, have strong grades and attendance, and an interest in community service. Finalists are invited to audition at Starlight Theatre.
This year's 2019 Vincent Legacy Scholars are:
Brielle Jefferson
Brielle attends Arrowhead Middle School and will enter 7th grade this fall. Brielle has a knack for comedic acting and performance, as well as a noticeable compassion for others and unique determination to lead by example.
Blessing Ogedengbe
Blessing just finished her 8th grade year at University Academy. Blessing has known from a young age that she wanted to perform and is specifically interested in the work of Nollywood and Bollywood actors. She sings regularly with her church choir, and her teacher describes her as very empathetic toward others.
Jordan Pettiford
Jordan attends the Ewing Marion Kauffman School and will enter 8th grade this fall. She is already a talented performer, having danced her whole life. She still finds time to assist her mother as a teacher at her studio. Jordan is fearless and possesses a natural charisma and stage presence.
Breana Smith
Breana is an incredibly determined, confident, motivated and involved student who just finished 8th grade at Pioneer Ridge Middle School. In addition to loving the performing arts, Breana sees the importance of giving back to her community and leaving a positive impact on the world.
These scholars now become part of a Starlight community of previous Vincent Legacy Scholars, Starlight leadership, staff and community leaders. The students will be presented on stage at A Bronx Tale on Sunday, August 4. Congrats to all of the 2019 Vincent Legacy Scholars!
For more information on the Vincent Legacy Scholarship program, click here.