Vincent Legacy Scholars Reunite for the Holidays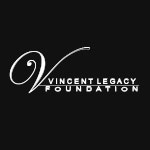 On Friday, Dec. 28, current and former Vincent Legacy Scholars, their families and guests, scholarship founders Greg and Rebecca Reid and Starlight leadership reunited to celebrate the scholars' accomplishments in a beautiful holiday setting. With a catered dinner, scholar updates and performances, games and activities, it was a night to remember for former and current scholars alike!
The evening opened with a welcome from Vincent Legacy Foundation host Greg Reid who, with his wife, established the need-based scholarship in 2006. After warm remarks from Starlight's president & CEO, Rich Baker, former scholars took the stage to share their recent accomplishments.
One scholar works at a public law firm in New York and is starting a master's program at New York University, while another recently signed with a modeling agency. Another won the 2018 Junior Olympic Nationals for boxing. Numerous students attended classes at KCYA (Kansas City Young Audiences) and some of the scholars are currently applying and preparing for college. Whether still directly involved in the performing arts or not, the Vincent Legacy Scholarship has provided many opportunities for these Kansas City youth throughout the years.
Two former scholars, Deanna Oliver and Ve'Shawn Dixon, shared advice for the younger scholars, before special guest speaker Chandra Clark took the stage for an inspiring speech to the current and former scholars. Chandra is the manager of community partnerships for Big Brothers and Big Sisters of Kansas City and the founder of Be Loved—a lifestyle brand.
"Your smile, your mind, your spirit, your gifts and your talents—these, amongst other things, are unique to you," Chandra said to the scholars. "You are destined for success that only you can achieve."
Following Chandra's speech were incredible performances by 2014 scholar Amari Lewis, 2017 scholar Carwin Cooper, 2018 scholars Erica Brown, James Hawkins and Natalia Castaneda, 2015 scholar Nia Phillips, and 2011 scholar Ansonia Serrano. After the performances, the evening wrapped up with a thank you from Rich and Greg. It was truly an evening to remember!
"We are so blessed to have all of you in our lives and to be what we hope is an extension of your family," Greg said to the scholars. "We certainly view you as an extension of ours."
We're so proud of the Vincent Legacy Scholars, and we can't wait to see what they accomplish next! For more information on the Vincent Legacy Scholarship, how to apply, and current and past recipients, click here.