2017 Vincent Legacy Scholarships Awarded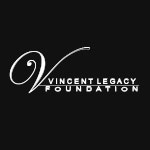 Congratulations to Starlight Theatre's 2017 Vincent Legacy Scholarship winners – Carwin Cooper and Bianka Morgan, both of Kansas City, Kan., and Lauren Howard of Lee's Summit, Mo.
2017 is the 12th consecutive year that Starlight leaders and benefactors Greg and Rebecca Reid have presented $2,500 Vincent Legacy Scholarships to talented and committed young performers in Kansas City. The students were selected from among minority middle-school students who applied for the 2017 scholarship and finalists who auditioned at Starlight in early April.
Starlight representatives surprised all three students May 22. They delivered the good news to Carwin at Arrowhead Middle School and to Lauren at Bernard Campbell Middle School, with family, friends, teachers and classmates cheering them on. Bianka learned of her achievement with a surprise Starlight visit while she enjoyed lunch at SPIN! Pizza with family.
The Reids, who founded the scholarship program in 2006 in memory of Greg's infant son, Vincent, were present to congratulate the 2017 winners. Rich Baker, Starlight president and CEO, Starlight education director Amy Reinert and other Starlight staff also attended.
Here are brief introductions of each scholarship recipient:
Carwin Cooper is an incoming eighth-grade student at Arrowhead Middle School. He excels in acting and can play various musical instruments, including bassoon, drums and violin. He has appeared in several productions for his middle school over the past two years, and recently starred as Travis in Kansas City Repertory Theatre's production of A Raisin in the Sun. He was recommended for the scholarship by his theatre teacher, William Brame, and his parents, Teriauna Cooper and Richard Marks. His grandmother, Junette Cooper, even flew in from Georgia to show her support and watch Carwin accept his award.
Lauren Howard is a new graduate of Bernard Campbell Middle School. A singer from a very young age, she has performed in various talent shows, school and youth choirs, and school and community musicals. She recently appeared as Motormouth Maybelle in her school's production of Hairspray, as well as in "Lee's Summit's Got Talent" as a finalist. She also plays alto and baritone saxophone, keyboard and ukulele. Lauren's vocal instructor, Lori Harris, recommended her for the scholarship, noting "This one is worth watching."
Bianka Morgan will be a seventh-grader at Kansas City Academy this fall. Passionate about singing and acting from a young age, Bianka has performed in choirs and in multiple productions at school and church. She also has acted in nine short films by Jo Show Productions, ranging from comedies to horror. When she's not in center stage, she often helps with costumes and makeup behind the scenes. Bianka's art teacher, Kendall Kerr, recommended her for the scholarship, citing her "eagerness" and "desire to create original, high-quality work."
Vincent Legacy Scholarship winners are selected not only because they exhibit a passion for performing arts, but also due to their excellence in academics, school attendance and community service. Each winner receives a $2,500 scholarship that is used to pay for professional training in the performing arts.