Starlight launched its $40 million Uniquely KC Campaign to further its mission of connecting our community through live arts experiences that entertain, inspire, and engage.
The first capital campaign in more than 20 years, this project aims to attract and develop new live arts audiences, enhance arts access and youth education opportunities, generate a positive economic impact in the region, and foster support for Kansas City's arts and culture sector for one of the largest civic cultural assets in the city.
YOUR SUPPORT MATTERS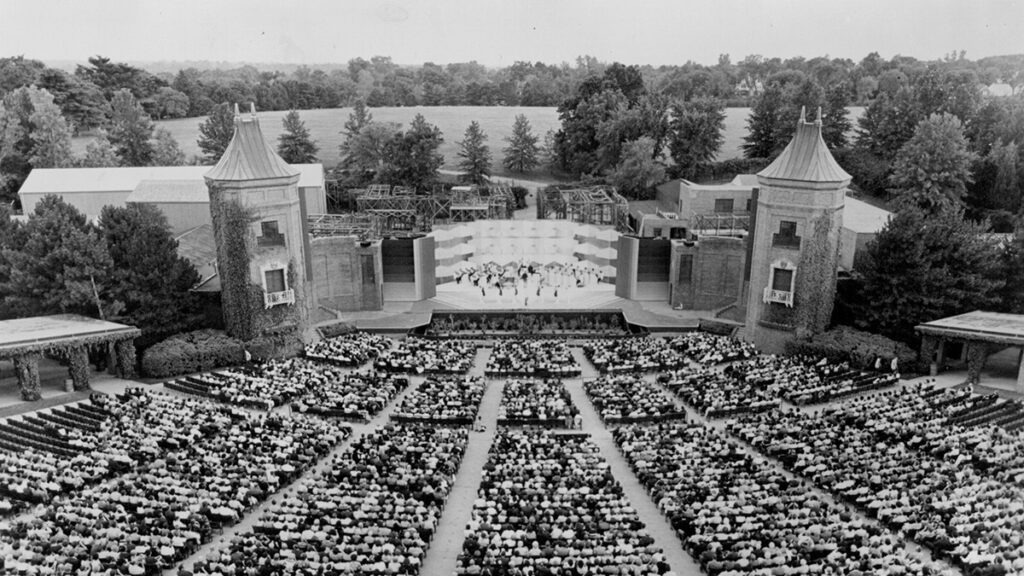 The arts are fundamental to our humanity. In our world today, people are seeking the connection of shared live arts experiences more than ever.
This community landmark – its history and legacy – is irreplaceable. Starlight's goals are bigger and bolder than venue improvements that serve patrons. For many individuals, attending performances at Starlight has become a family tradition.
The Uniquely KC Campaign will not only enhance the Starlight tradition but extend it to new, diverse participants of all ages. There is only one Starlight, and with your help, it can be the home for accessible live arts experiences for generations to come.
---
The Uniquely KC Capital Campaign will fund the following: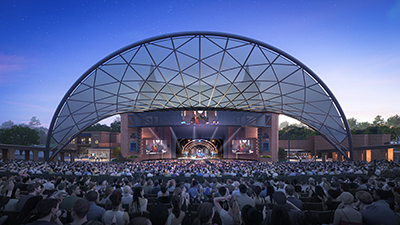 ---
GIVE
Please consider investing in the future of Starlight by contributing to the Uniquely KC campaign:
Recognition Opportunities
For questions about your gift or any recognition opportunities, contact Claire McEwen at claire.mcewen@kcstarlight.com or (816) 997-1159. 
Gifts of $1,000+ will be recognized on our website. 
Gifts of $10,000+ will be recognized on a plaque on one of Starlight's new towers. 
Naming opportunities across the venue are available starting at $25,000.  
The arts make you believe in yourself. It makes you believe in others. It gives you this whole new perspective that your life can be whatever you want it to be. It fills you with this joy that you'll only experience if you truly decide, 'I'm going to follow my dreams.'"
Gabby Petentler Starlight Program Participant
Honorary Chairs:  
Jean and Don Wagner 
Campaign Co-Chairs:  
Nikki and Brett Emison 
Jeanette Prenger and the Prenger Family 
Campaign Cabinet:  
Jeff and Jen Carson 
Carl and Jean Chinnery 
Dr. Valerie Chow and Judge Jon Gray (retired) 
Don Dagenais 
Sandi Fried and Gabbie Fried 
Amy Guerich 
August L. Huber, III 
Jonalee McLaughlin, Cara McLaughlin and Anna McKee 
Dan and Mary Schulte 
Mark and Amy Thompson 
Carolyn Watley and Ellen Woltkamp 
Board Leadership: 
Howard Cohen, Starlight Board of Directors Chair 
Mark Fortino, Starlight Board of Directors Immediate Past Chair 
Mike T. Lanning, Starlight Board of Directors Vice Chair of Facilities  
Special thanks to the tremendous donors of $1,000+ as of October 11, 2023, that have contributed to our Uniquely KC Capital Campaign. 
$2,500,000+
The City of Kansas City, Missouri
Hall Family Foundation
Sunderland Foundation
$1,000,000-$2,499,999
The State of Missouri
$500,000-$999,999
Anonymous
The Morgan Charitable Foundation, in loving memory of Sandi Morgan
William T. Kemper Foundation
$250,000-$499,999
Sherry + Gary Forsee
The Goppert Foundation
Shirley & Barnett Helzberg Jr. Donor Advisory Fund of the Jewish Community Foundation of Greater Kansas City
McLaughlin Family Charitable Fund
Muriel McBrien Kauffman Family Foundation
Mike O'Connell & Sara Hicks Family Foundation
The Ronald D. Deffenbaugh Foundation
The Deramus Foundation and Don & Jean Wagner Charitable Foundation
$100,000 – $249,999
Anonymous
Al & Sharon Cinelli
Howard E. & Debra L. Cohen Family Donor Advised Fund
Jeannette & Jerome Cohen Philanthropic Fund of the Jewish Community Foundation of Greater Kansas City, Howard & Ro Jacobson, and Elaine & Arlen Rubin
JE Dunn Construction
Kearney Wornall Foundation, UMB Bank, n.a., Trustee
Langdon & Emison
John & Bridget Murphy
Richard J. Stern Foundation for the Arts
Daniel & Mary Schulte Charitable Fund
Victor E. and Caroline E. Schutte Foundation Trust E, David W. Frantze and Bank of America, N.A., Trustees
The Sherman Family Foundation
The Patrick & Janna Stueve Family Foundation
Byron & Jeanne Thompson Family & Country Club Bank
$50,000 – $99,999
Matt & Kate Beem
Pat & Don Dagenais
Steve & Cathy Doyal
The Elsberry Family Foundation
Brett & Nikki Emison
Mark & Sarah Fortino
Morgan Family Legacy Foundation
George & Wendy Powell
Debbie & Russell Welsh
$25,000 – $49,999
Christine & Don Alexander
Bill & Denise Bade
Richard & Peggy Baker
Steve and Sue Dietze
Peggy & Terry Dunn
ECCO Select
Brian & Lesley Elwell
Edward L. Enyeart
The Fried Family
Don Hall, Jr.
Joan Horan
Kaufman Family
KPMG
Dean & Anita Newton
Greg & Rebecca Reid
Vicki & Bill Reisler
Ora Reynolds & Curt Roberts
Charles & Elizabeth Schellhorn
$10,000 – $24,999
Jeffrey Anthony
Barnes-Bisset Family Foundation
June Beaver
Becky Blades & Cary Phillips
Jeff Carson Family & Enterprise Bank
Castetter Johnson Family Foundation
Lindsey Rood-Clifford & Chris Clifford
Michael & Carrie Condon
Estelle S. & Robert A. Long Ellis Foundation
Laura & August L. Huber III
Mark & Mary Cook Jorgenson
The Lang Family
Mary Lockton and Michael Murphy
Tondee Lutterman
Cara McLaughlin
Ramsey & Alison Mohsen
Terry & Barbie O'Toole
Angelo & Elisa Trozzolo
Joel & Marsha Voran
Carolyn Watley
Eddy Whitley & Tracie Dittemore
Nancy Whitworth & Doug Ballou
Matt & Sabrina Wiewel
Amy & Robert Wolf
$1,000 – $9,999
Aviva Ajmera & Wayne Strickland
Wendy & Troy Burgess
Carl & Jean Chinnery
Deb Churchill
Michael Collins
Kevin Connor
Mark & Stephanie Coulter
Jill Farrell
Caroline & Danny Gibel
Amy Guerich
Rick & Chris Heise
Robert & Melissa Hingula
Jenny Housley
Steve Jagoda
Heather Jones & Bryan Long
Michael Knecht
Michael & Kristin Lanning
Steven & Anna McKee
Patricia & Michael Morrissey
Dr. Troy Nash
Daniel Nenonen
Christopher & Tracy Stine
Randall J Tharpe
Oscar & Ratana Tshibanda
UMB Financial Services
Vanessa Vaughn West
Tom & Loren Whittaker
Brian & Ellen Woltkamp
Mandi & Kevin Wright
Live Feed: A live feed of the construction project will be available soon, please check back for updates. 
Project timeline and announcements: On October 16, 2023, Starlight publicly announced the campaign at 10 a.m. from the Jeannette and Jerome Cohen Stage.
Seventy Years of Starlight
Starlight is the oldest and largest continually operating performing arts venue in the Kansas City metropolitan area and is one of only two outdoor theatres of its kind in the country.