2020 Vincent Legacy Scholarship Applications Available Now!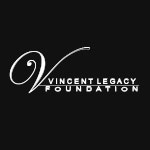 Do you know an ethnically diverse student in grades 6-8 with a passion for the stage? Encourage that aspiring young performer to explore the opportunity to grow and refine his or her skills by applying for Starlight's 2020 Vincent Legacy Scholarship!
Each need-based $2,500 Vincent Legacy Scholarship provides assistance to qualified Kansas City metro middle schoolers to pursue their passions in acting, dancing and singing. Now in its 15th year, the scholarship program is administered by Starlight's Education and Outreach Department, and scholars may use their allotted funds throughout the remainder of their middle and secondary education.
In addition to financial support, scholars become a part of the Vincent Legacy Scholarship family at Starlight, attending an annual welcome event and holiday reunion for scholars and their families, as well as receiving an invitation to see some of our Broadway shows throughout the summer. In 2019, the Vincent Legacy Scholarship program grew to include a series of summer performance workshops at Starlight for scholars as well as students who auditioned but did not win a Vincent Legacy Scholarship. Professional teaching artists led workshops focusing on dance, acting and vocal performance.
Applications are due by Friday, February 21 and require a completed application form, one letter of recommendation (one page or less) from the student's parent or guardian describing the student's current performance interests and how their student would benefit from the scholarship, and one letter from the student describing his/her/their personal goals to gain new or improved skills in the performing arts. Select students will be asked to audition at Starlight before scholarships are awarded.
For more information about the Vincent Legacy Scholarship program, email education@kcstarlight.com.