2023 Blue Star Awards Nominations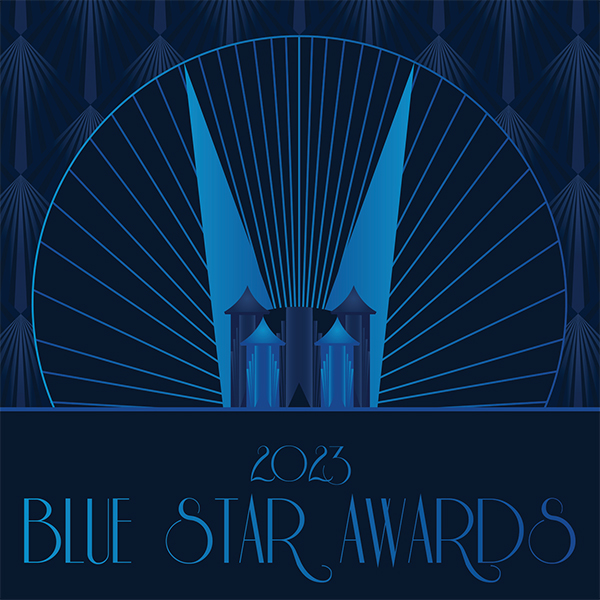 Each year, thousands of high school students across the Kansas City metro wait in anticipation for the announcement of the annual Blue Star Awards nominations. Today, Starlight leadership, staff, and board members revealed this year's nominees via in school presentations and in a premiere video on Starlight's social media. In the 2022-23 Blue Star Awards season, 54 schools and more than 4,000 metro area students participated, making the program one of the largest and most respected high school musical awards shows in the nation.
"The energy, enthusiasm, and sheer talent that we see in the Blue Star Awards is a direct result of the hard work that these thousands of students put into their productions each year," Alex Jones, Starlight's Vice President of Community Engagement, said. "Their passion and commitment continue to inspire us, and we look forward to celebrating all of the nominees at the Blue Star Awards Ceremony on May 17 at Starlight Theatre."
Modeled after Broadway's Tony Awards®, Starlight's annual Blue Star Awards recognize achievement and excellence in musical theatre among Kansas City area high school students. Winners will be announced in 26 categories and more than $6,500 in scholarships will be awarded at the Blue Star Awards Ceremony, which will also feature 11 onstage performances.
The 21st annual Blue Star Awards Ceremony will take place Wednesday, May 17, 2023, at 7:30 p.m. at Starlight Theatre. Tickets are free but reservations are required.
2022-23 Blue Star Awards Nominees