6 Ways Your Donation Makes An Impact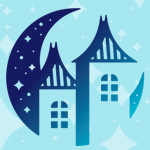 Now more than ever, donations are important to sustaining Starlight and its programs for generations to come. Your gift supports a number of Starlight initiatives and its operations. Ticket sales only cover part of Starlight's annual operating costs—and, with the coronavirus pandemic, Starlight is estimated to lose nearly $4 million this year. Find out how your donation makes an impact in these ways:
Charitable Dollar Impact
89 cents of every dollar we receive from donations directly supports Starlight performances, community engagement programs and our historic venue.
Future Generations
$16,200 in youth scholarships were awarded in 2019, and more than 12,000 students and young professionals were impacted by Starlight's programming, including college internships and performing arts industry training.
Economic Impact
245,478 guests, including visitors from all 50 states, attended one of 100 performance nights in 2019, contributing an estimated $7.7 million back into the local economy beyond the cost of admission.
Landmark Preservation
Starlight is the oldest and largest continually operating performing arts organization in KC. Since 1992, $35 million has been privately invested in the city-owned theatre, which receives less than 2% of its annual revenue from public funding.
Arts Access
12,710 free Broadway show tickets, valued at $228,780, were distributed to 124 are nonprofit organizations in 2019 and theatre arts programs were provided to 883 of Kansas City's most vulnerable residents at 20 hospitals, shelters, and other social service agencies.
Community Investment
28,594 Kansas City area residents were impacted by community engagement programs providing arts education and access to the arts in 2019.
Donations matter. Your gift ensures that Kansas City's most unique outdoor venue will be around for generations to experience the arts.