Bridgerton Musical, Cinderella on Disney+ and Women's Day on Broadway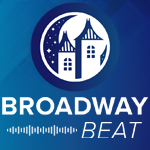 On this week's episode, Bridgerton takes the TikTok world by storm, Cinderella is available to stream on Disney+, and we invite you to join Women's Day on Broadway.
Now Playing On TikTok: 'Bridgerton' The Musical
What started out as a fun idea on social media has now turned into another TikTok Musical sensation. This time the adaptation is based on the popular Netflix Show, Bridgerton. Abigail Barlow, a creator on TikTok, said after binge watching the first season she thought "Ok, what if Bridgerton was a musical?" and wrote a song from the perspective of Bridgerton's leading lady, Daphne. The song went viral, grabbing the eyes of other Tik Tok creators and Netflix! Barlow and her writing partner, Emily Bear, have now created even more songs on Tik Tok for each of Bridgerton's leading characters. While more of a Bridgerton musical is expected on Tik Tok, you never know when it could end up on a Broadway stage, too!
Cinderella starring Brandy is finally streaming—here's how to watch it
The impossible has become possible after a number of pleas from fans on social media. Things are happening every day, and now you can relive the magic of Rodgers & Hammerstein's Cinderella,  the 1997 hit film starring Brandy and Whitney Houston. Brandy stars in the title role and Houston plays her Fairy Godmother, while other entertainment greats include Whoopi Goldberg, Victor Garber, Natalie Desselle Reid and Bernadette Peters. Cinderella was nominated for seven Primetime Emmy Awards when it originally premiered, and continues to garner new fans with every showing. Stream the iconic version of this beloved musical on Disney Plus today.
Disney's 4th Annual Women's Day on Broadway Will Take Place Virtually
Join a virtual conversation focusing on gender equality in the theatre industry and beyond as Disney is set to host its annual Women's Day on Broadway Friday, March 12th. The theme, "reflecting courageously, transforming collectively" will encourage participants to engage in conversations that will drive change, make an impact, and discuss how to keep moving forward during these challenging times. Check out womenonbroadway.com for more information about Women's Day on Broadway, including featured guest announcements and directions on how to register for this virtual event.