Dixie's Happy Hour, Ratatouille Musical and In and Of Itself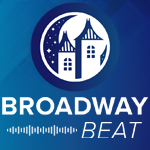 On this week's episode, Dixie's Happy Hour is set to stream with Starlight@Home, Ratatouille makes its TikTok debut, and a new, innovative play premieres on Hulu. 
Dixie Longate Reunites With Starlight In An All-New Streaming Show
Our favorite gal from Alabama is back, and she's mixing up a glass of happiness! Dixie Longate makes her return to Starlight--this time virtually--with her new show, Dixie's Happy Hour! Times may be unpredictable at the moment, but Dixie is proving happiness is not only found at the bottom of a margarita glass. This show encourages audiences to find their personal happy hours by looking for the good in even the most complicated situations! Dixie's Happy Hour will be streamed through Starlight@Home, January 26th through January 31st.
'Ratatouille: The TikTok Musical' has Raised Over $1 Million for Struggling Actors
Performing arts and entertainment professionals started the new year on a high note, and it's all thanks to a viral Tik Tok video inspired by the Disney – Pixar movie, Ratatouille. What started out as an ode to Ratatouille character, Remy, led to a full-blown production and benefit show streamed live on TikTok earlier this month. The performance included 10 songs and featured notable actors and actresses such as Wayne Brady, Adam Lambert, Pricilla Lopez, and Tituss Burgess, who played Remy the Rat. To date, over one million dollars has been raised for The Actors Fund to support performers during the COVID-19 pandemic.
Derek DelGaudio's In & Of Itself Premieres on Hulu January 22
Fans of Derek DelGuadio's In & Of Itself will now be able to watch a filmed version on Hulu. Directed by Frank Oz, the performance takes you on illusionist DelGuadio's journey of understanding the illusory nature of identity and pushes audiences to face the boundaries of our own identities. In & Of Itself was filmed in New York in 2018 after running Off Broadway for more than a year, where it was met with high praise from critics and audiences alike and grossed more than $7 million at the box office. The film made its world premiere at the Montclair Film Festival last October and is now available to stream on Hulu.