Donate to Starlight with AmazonSmile!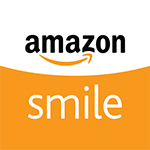 The holiday season is upon us, which for many means gift-giving, hosting, and readying the house for company. With so many products available on Amazon, you might be ordering quite a bit over the next few weeks! Did you know? Amazon makes it easy to donate to Starlight with the AmazonSmile program!
With the AmazonSmile program, the AmazonSmile Foundation donates .5% of the purchase price of eligible products to the charitable organization of your choice—including Starlight.
Participating is easy! When you go to purchase from Amazon, just direct your web browser to smile.amazon.com. Navigate to Your Account, then Your AmazonSmile, and then select the option to Change your Charity. Choose Starlight Theatre Association of Kansas City, Inc. to start contributing today!
Purchasing from the Amazon App on an Android device? You can permanently set Starlight as your charity beneficiary on all purchases made through you app. Go to the Amazon App and navigate to Settings, then Amazon Smile. Select your charity, and you're good to go!
No Amazon account? No problem! You can always make tax-deductible donations directly to Starlight by visiting kcstarlight.com/donation.