Enrollment now open for Starlight's UMKC Credit Course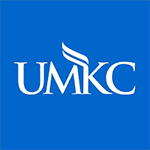 Calling all high school students in grades 10-12! Enrollment is now open for "Theatre Industry Career Paths," a brand-new educational offering from Starlight that provides students who aspire to work in the theatre industry an opportunity to explore the vast array of careers available—both on stage and off.
The course is the first of its kind to be offered by a theatre in Kansas City. During the first section of the course, participants will explore the industry through a variety of multimedia components, in-person lectures and existing literature. Throughout the second half, students will utilize self-assessment and decision-making to examine potential career paths. The full syllabus can be found here.
Students will work with multiple scripts in addition to utilizing a new industry website created by the Broadway League. The Broadway League is the national trade association for the Broadway industry, of which Starlight is a member.
The course also incorporates current productions from both Starlight and The UMKC Conservatory. Students will examine the script of "Blood Wedding" before attending the production at UMKC. The course's final project will be tied to the national Broadway tour of My Fair Lady, which plays September 8-13 at Starlight as part of the 2020 AdventHealth Broadway Series.
Through a partnership between Starlight and the University of Missouri—Kansas City, students may earn 1 hour of college credit for the course, which will be taught on Monday evenings from 6:30-7:45 p.m. in Starlight Theatre's Education Pavilion.
The class begins Monday, January 27 and meets weekly through May 11. Registration is $150 per student and closes January 23. A minimum of 5 students is required to hold the class.