Raise Our Voices: Kameron Cole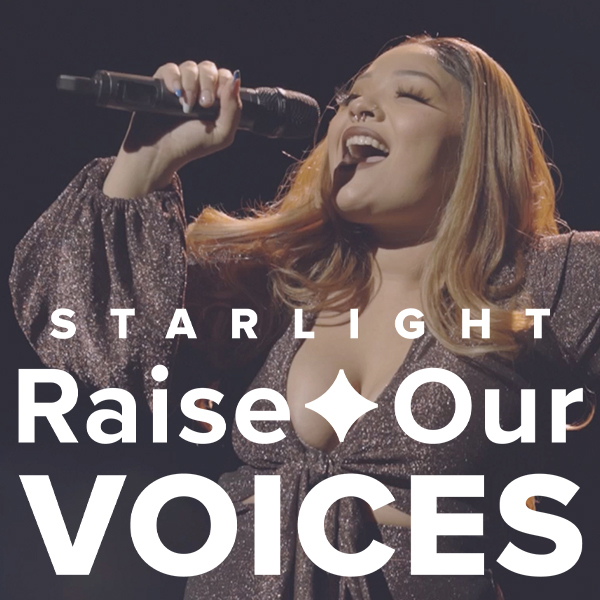 Growing up in Burlington, Kansas, Kameron Cole was the only Black girl in her class—and sometimes the only one in her school.  
"While being from a small town can bring a really strong sense of community, it can have its drawbacks," said Kameron. "So, finding my own identity in a place, that at times made me feel like I had to water it down, was a hardship of its own." 
When Kameron started discussing her performance for Raise Our Voices with her advisor, Delano Mendoza, she landed on "I am free" as her artistic statement for the piece. She chose the song "The Life I Never Led" from Sister Act because it shows the self-discovery moment for Sister Mary Roberts. The experience for Kameron was similar during the process of creating her performance. 
"Simply by owning her artistry, Kameron's confidence and storytelling blossomed," said Delano. "She had such fantastic ideas for the performance and her vision, and watching the subtle nuances come out over the course of our rehearsal process was amazing!" 
Delano says they talked a lot about the mindset of an artist and the importance of calling themselves artists. 
"Kameron is fierce! She is an incredibly talented vocalist and intuitive actor, and a wonderful human being to be around," said Delano. "She is passionate about performing and making a difference." 
For both Delano and Kameron, the performing arts are a way to learn about yourself, others, and the world.  
"I hope the message people take from my video is that as soon as you allow yourself to let go of the 'perfect' image others, and maybe even yourself, have created, you will gain a sense of freedom and peace," said Kameron. "Live the 'life you've never led' and don't be afraid to do so." 
Kameron is studying theatre at UMKC and plans to continue performing in the Kansas City area. Her mission is to share the stories of those who are unable to share their own or to hear stories they didn't know they needed to hear. 
"My biggest dream is to go on a Broadway tour, but mostly I hope I continue to inspire Black girls and boys to follow their dreams despite the odds or outcome," she said. 
Kameron's voice soars as she realizes her identity and steps into the life she never led.