Raise Our Voices: La'Ron Cooper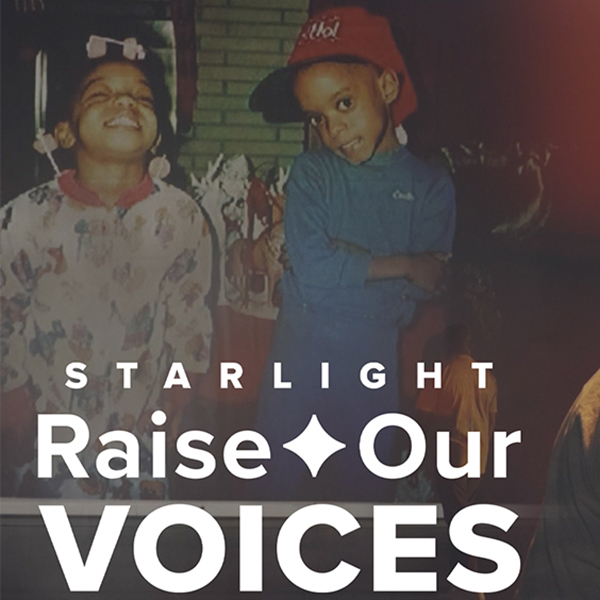 Everything can change in a split second. But what comes after that second? 
La'Ron Cooper is a professional Location Sound Mixer who created a soundscape called "Easter Sunday" to tell his story.  A "soundscape" is sound or a combination of sounds to form an immersive environment. The story he tells in this soundscape is deeply personal—as a kid, La'Ron was involved in an accident while protecting his younger brother.  
"This piece centers around a single moment that changed my life forever and forced me to question what I would do if I could never be fully mobile again," La'Ron said.   
The video begins with him sitting on the stage at Starlight. He's holding a pair of headphones. He's visibly shaken as he prepares to put them on.  
The rest of the video relies on sound and voices representing members of La'Ron's family to tell the story. On the stage, La'Ron listens and reflects on that life-changing event.
His Artistic Advisor, Bety Le Shackleford, was interested in highlighting an art form that isn't typically the focus in film media and landed on storytelling through sound. The pair had worked together before, and she knew La'Ron was the artist she wanted to amplify through Raise Our Voices. 
"When we began this process, neither of us knew what story would be told," she said. "Through the deep work of questioning one's sense of self, the story was revealed, and it has been a joy to witness La'Ron revisit intimate parts of his childhood and courageously share it with the Raise Our Voices audience." 
Advisory: This video depicts audio of a car accident.