Raise Our Voices: Phenix Watson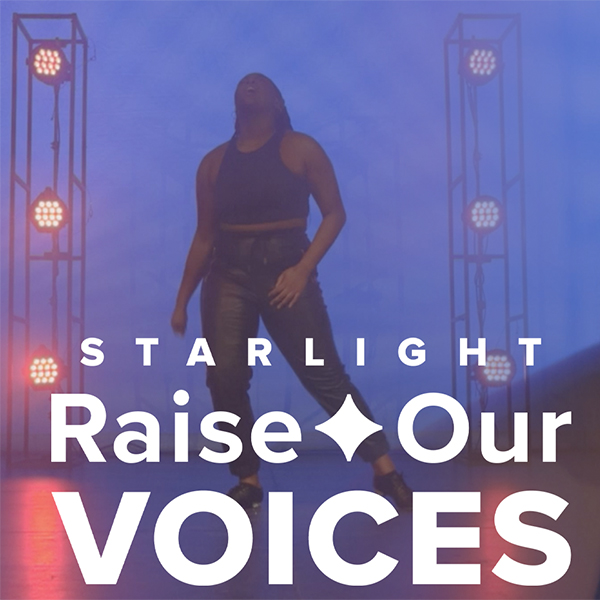 A dancer since she was 4 years old, Phenix Watson performed in her first musical when she was in the 1st grade. Now, she's a senior at Raytown High School and plans to continue her education in musical theatre after she graduates. 
Her performance for Raise Our Voices is a tap dance to the song "They Don't Care About Us" by Michael Jackson. 
"Since I was a little girl listening to music with my grandpa, I wanted to do a tap number to this song but never found a situation where it fit the tone," Phenix said. "Through dance I hope you can feel the pain and hate so many have endured just because they are viewed as different." 
Phenix had the chance to perform on the Starlight stage in 2021 as part of the teen ensemble for On Your Feet. She has been involved with Starlight Stars for two years, a program for high school performers to develop and hone their skills and prepare them to pursue careers in the performing arts. 
Raise Our Voices
Raise Our Voices is just one way to create a pathway for artists' voices to be amplified. The mission is to amplify social awareness by providing opportunities for artists from diverse backgrounds to share their perspectives with viewers.
An Artistic Advisory Committee comprised of community artists and art educators, search and select artists to collaborate with. Together, each Artistic Advisor and Featured Performer pair decide on the concept, technique and messaging for their performance before rehearsing and filming at Starlight.