Service Dogs Train at Starlight
As part of Starlight's commitment to accessibility, we always welcome service dogs in our venue. Recently, we were happy to host Missouri Patriot Paws (MPP) for a training session. The non-profit organization provides Missouri military veterans and first responders suffering from Post-Traumatic Stress Disorder (PTSD) or Traumatic Brain Injury (TBI) with a trained service dog.
MPP provides training for service dogs to help veterans and first responders improve their symptoms, adjust back into civilian life, lead a more productive life and help them build self-esteem.
Dogs are trained to:
Assist in a medical crisis
Provide treatment related assistance
Assist in coping with emotional overload
Perform security enhancement
The dogs arrived with their owners and a trainer to spend some time learning how to behave in a stadium setting. After practicing how to sit in the seats, the dogs were walked around to help them get more familiar with the space.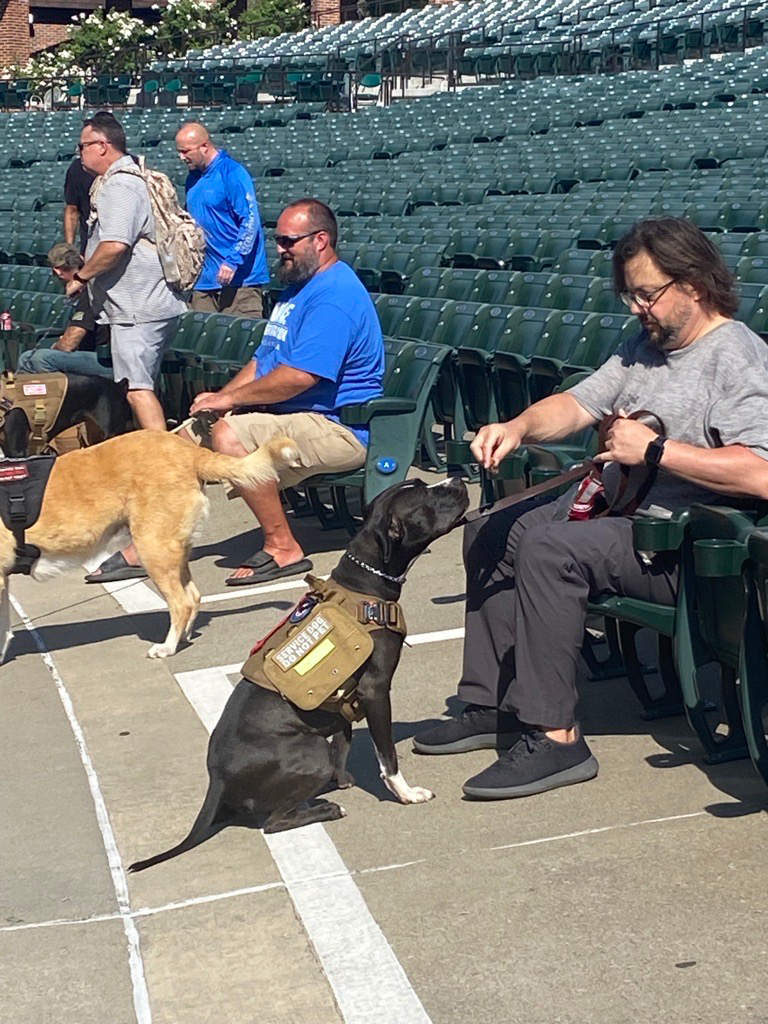 The majority of the dogs they work with are rescues, so a secondary goal of the program is to help the pet overpopulation problem. MPP requires proof of veterinarian care as well as ongoing health and wellness checkups.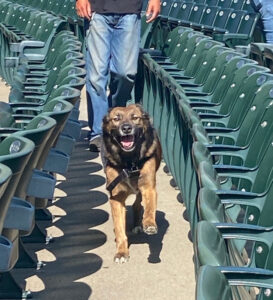 MPP will work with existing dogs if a veteran/first responder already has established a bond. They can also assist in assessing and choosing a dog from a rescue, shelter, or breeder.
Since the dogs were working, we had to keep our distance as to not disturb them. We were able to meet one dog, Maxine. She confirmed that she is a very good dog.
You can find out more about Missouri Patriot Paws at mopatriotpaws.org.
Learn more about Starlight's accessibility services and guidelines.