Spring dates open for your event at Starlight!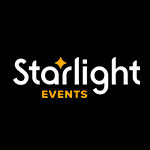 With a variety of customizable spaces to host 50 to 500 people, Starlight is the perfect venue to choose for your next event. From corporate luncheons or galas, to holiday parties or weddings, Starlight's event services staff is here to ensure a memorable experience with exceptional hospitality, and high-demand dates have become available for as early as this spring!
Available Saturday dates include:
Saturday, April 18, 2020
Saturday, April 25, 2020
Saturday, May 2, 2020
Additional days of the week are available this spring—and it's not too soon to start thinking about your company's 2020 holiday party! Generally, fall/winter venue rentals are available after mid-October. All rental spaces include basic staging, audio and lighting.
Starlight can cater your event, too! Our hospitality staff can work alongside Chef Bear to serve a custom menu just for your attendees.
Still not convinced? Check out these recent testimonials!
"Not sure how you keep everything running so smoothly for us. Thank you for your professionalism, flexibility, and for the overall coordination of our event. We have received countless compliments on how great the venue, show and new riser seating was! Really appreciate you!"- Truman Medical Center
"We had a great time and we truly appreciate all of your work to pull off this successful event." - Greater Kansas City Attractions Association
"We appreciate you and all you did to make our event a success! A huge shout out to your entire team – venue, A/V, Food & Beverage, valet, coat check!" - Veterans United
For more information or to schedule a venue tour, contact Starlight's Hospitality Manager, Rachel Parrish, at rachel.parrish@kcstarlight.com.