Starlight and UMKC Partner for Third Semester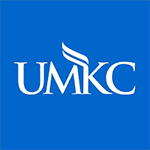 In partnership with the University of Missouri—Kansas City, Starlight will once again offer a college credit course for high school students in grades 10-12. Titled "Theatre Industry Career Possibilities," the course allows students to identify skills and training needed for selected careers, research possible employment opportunities and develop personal career path strategies. Students are eligible for one hour of college credit for this course through UMKC.
After a successful inaugural semester earlier this year, Starlight approached UMKC to extend the offering again in the fall semester. While the course has been held entirely online due to the coronavirus pandemic, the change has allowed students to hear from those in the theatre industry across the country, in addition to local theatre professionals.
"One silver lining to the shift to online learning was the ability to bring in out-of-town guest speakers," Andy Pierce, Starlight community engagement manager and course instructor, said. "I was able to develop this semester around an online platform, using Zoom for the class sessions. I'm excited to continue giving high schools students an online opportunity to explore career opportunities."
In addition to exploring theatre careers and hearing from guest speakers, students analyze a musical together, approaching the script from the perspective of their chosen career path. The course's final project allows students to speak about their selected career path and present how that position contributes to a theatrical production. Through this course, students receive insight into the business of theatre and how they can approach a career in the industry.