Starlight Searches for a Spring Marketing Intern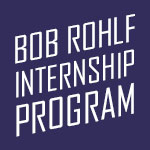 Calling all college students! Do you want hands-on experience in the live entertainment world? Starlight Theatre is now offering a paid spring internship in our marketing department to support our 2020 Starlight Indoors and Broadway seasons.
As a Starlight marketing communications intern, you'll play a large part in the day-to-day tasks at a professional theatre, working in a fast-paced environment on a broad base of projects. The marketing communications intern will assist in a variety of press, marketing and promotional opportunities, including but not limited to compiling press kits for Starlight Indoors and Broadway shows, writing copy for social media, press releases and Starlight's blog.
The marketing communications intern should have knowledge of AP Style, Windows and Microsoft Office products—experience with Adobe Creative Suite is a plus.
The internship begins January 6 and goes through March 27, 2020. Interested students should submit an application, a cover letter and a resume, as well as work samples to Rachel Bliss at rachel.bliss@kcstarlight.com by Wednesday, October 30. For more information, visit kcstarlight.com/internships.