Starlight to Hold September Swope Park Community Blood Drive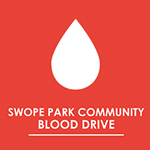 After the success of the first Swope Park Community Blood Drive in July, the Community Blood Center (CBC) and Starlight are excited to collaborate again! The second Swope Park Community Blood Drive will be held in Starlight's Applause Club on Wednesday, September 23 and Thursday, September 24 from 10 a.m. – 4 p.m. each day. This time, the team has more than doubled its collection goal to 124 units of blood.
Community Blood Center must collect almost 600 units of blood daily to meet the needs of area hospital patients. As there is no substitute for blood, the CBC relies on volunteer donors to supply the life-saving blood and blood components to hospitals in Kansas and Missouri.
Donors are asked to wear a face mask when they come to donate or one will be provided to them upon arrival. Appointments are highly preferred, but walk-ins will be accepted if capacity allows.
Make an Appointment:
The Applause Club is located on the east side of Starlight and can be accessed via Gate 8. Parking is available curbside and in the zoo's Zebra and Cheetah parking lots.
Thank you, Starlight fans, for your continuous support!