Starlight to Host Food Drive at Hello, Dolly!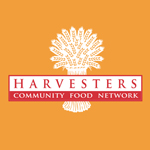 Guests attending performances of Hello, Dolly! at Starlight Theatre on Sept. 25-29 can help fight hunger in our community by bringing nonperishable food items to donate at the entry gates.
Starlight is proud to partner with Harvesters in support of September's Hunger Action Month. And, because orange is the signature color of Hunger Action Month, Starlight patrons are especially encouraged to donate nonperishable ORANGE food items!
Suggestions from Harvesters include canned fruit, such as mandarin oranges and peaches, canned carrots, yams and pumpkin, tomato and squash soups, and, everyone's favorite, boxed macaroni and cheese. (If you don't have orange items to bring, donations of any type of nonperishable food will be gladly accepted.)
Please help those in need in the 26-county area Harvesters serves by bringing a can or several on your last visit to Starlight this season. Then, enjoy the show – as we said to Dolly, "Orange you glad to be back home where you belong?" at Starlight!