Starlight's Legacy Society, J Team Musical, Audible podcasts & Tina Turner documentary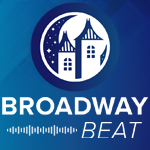 On this week's episode, learn more about Starlight's Legacy Society, JoJo Siwa joins the cast for The J Team Musical, Audible adds to it's scripted comedy podcasts line-up, and legendary singer Tina Turner opens up about her childhood and career in her upcoming documentary. 
Starlight's Legacy Society
Leave a lasting impact on Starlight when you become a member of our Legacy Society. As we celebrate our 70th year of providing live entertainment in the heart of Kansas City, our goal is to reach 70 Legacy Society supporters by the end of this year. Members of Starlight's Legacy Society all have one thing in common – they love the Starlight experience and appreciate what Starlight means to the community. Our Legacy Society members help keep the Starlight tradition alive for many generations to come.
JoJo Siwa To Star & Exec Produce Nickelodeon Live-Action Musical 'The J Team'
Social Media Star and fan favorite, JoJo Siwa, is set to star in a live-action musical on Nickelodeon titled, The J Team. The film will center around Jojo who is removed from her dance troupe when her retiring dance coach is replaced, forcing Siwa to rediscover what dance truly means to her. An original soundtrack will feature six new songs from Siwa timed to release around the premier of the musical. Other notable actors and actresses on The J Team cast include Tisha Campbell-Martin, Edie Faye, Laura Soltis and Julia Marley.
Audible Slates Broadway Video's Scripted Comedy Podcasts Starring Keke Palmer, Pete Davidson, Bowen Yang
If you're a fan of podcasts and love to laugh, Audible may have a couple of shows for you! Audible is adding to its scripted comedy podcasts lineup with two new shows from Broadway Video, Hit Job and Hot White Heist. Hit Job is a workplace comedy starring Aquellah and the Bee actress KeKe Palmer and Saturday Night Live cast member, Pete Davidson. Hot White Heist will be a queer action comedy featuring S-N-L's Bowen Yang. Hit Job is set to premiere April 22 with Hot White Heist on June 17. These shows plus more from Broadway Video will be available as part of Audible Plus.
Tina Turner bids farewell to public eye with 'Tina,' a touching HBO doc that reflects on her tragic and triumphant life
Get an intimate look into the life of legendary singer and queen of rock 'n' roll, Tina Turner, in her new documentary, Tina. Tina first aired on HBO March 27th and features unseen footage, audio tapes, and personal photos of the superstar's rocky childhood, all the way through her divorce, and behind-the-scenes of her career. Actress Angela Bassett, who played Tina in her biography "What's Love Got To Do With It," Tony nominated playwright Katori Hall, who wrote Broadway's Tina - The Tina Turner Musical, and Oprah Winfrey are among those who also appear in interviews in the documentary.