You're Invited – Starlight's Annual Benefit Gala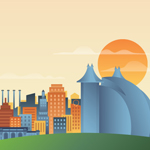 A passion for the arts. The pursuit of a dream. Family tradition. A lifetime of memories. It starts at Starlight. 
The 35th Annual Benefit Gala raises funds that are critical in enabling Starlight to touch the lives of 30,000 residents through community engagement programs. In addition, support helps to bring world-class Broadway productions and concerts to 300,000 patrons and sustain the historic landmark venue of Starlight for generations to come. 
Chaired by Cathy & Rick Baier, the evening includes live performances by talented local artists, impactful stories and testimonies, presentation of the 2022 Star Award to this year's deserving honoree, Bob Bernstein, and much more. 
You are invited to join Kansas City community leaders, change makers, and arts enthusiasts at this inspiring celebration: 
35th Annual Benefit Gala: It Starts at Starlight
Saturday, October 1, 2022
6 p.m. 
To find out more, visit kcstarlight.com/gala