2018 Vincent Legacy Scholars Honored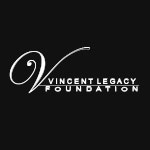 Starlight Theatre honored this year's Vincent Legacy Scholarship winners—Erica Brown, Natalia Castaneda, James Hawkins and Tahraji Milsap—prior to July 28's performance of Hairspray. The evening included dinner in Starlight's Education Pavilion, a private backstage tour, and public recognition and presentation of the scholars on stage by Starlight president & CEO Rich Baker and director of outreach Amy Reinert-Price.
The financial need-based Vincent Legacy Scholarship program was established in 2006 with a generous contribution from Starlight board member Greg Reid and his wife, Rebecca. Each $2,500 scholarship provides a qualified, ethnically diverse middle school student the opportunity to pursue professional training in the performing arts.
This year brought an additional supporter to the program, as Starlight received a $10,000 donation from Royals Charities and the Glass Family. Kevin Uhlich, senior vice president of business operations for Royals Charities and a member of Starlight's board, and Marie Dispenza, director of Royals Charities, attended the celebration alongside the honorees, their families, Starlight leaders, nominating teachers, school administrators and past scholarship recipients.
"The Vincent Legacy Scholarship program is one of Kansas City's best opportunities for youth," Barb Schulte, Starlight's vice president of education and outreach, said. "This year, we expanded the guest list of our honoree dinner and event. We hope supporters, teachers and administrators continue to advocate for these outstanding students and this outreach program for years to come."
Including the 2018 honorees, Starlight has awarded 36 scholarships since the program's inception.
For more information, visit https://www.kcstarlight.com/education/vincent-legacy-scholarship. The 2019 Vincent Legacy Scholarship application will be available in the spring. If you or someone you know qualifies, we encourage you to apply.