Community Tickets, VIVO, Beatles musical and West Side Story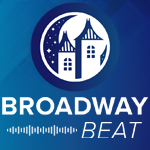 On this week's episode, learn how to apply to Starlight's Community Tickets program, Lin-Manuel Miranda brings us VIVO, a new Beatles musical She Loves You is slated for a 2022 premiere, and West Side Story comes to a theatre near you!
Applications for Starlight's 2021 Community Tickets program are now open. The program was developed when Starlight opened in 1950 to provide organizations serving individuals who otherwise may not be afforded the opportunity to experience professional theatre. More than 450 organizations ranging in size and services from at-risk youth, individuals who are medically dependent or disabled, and low-income senior citizens have participated in the program and have received a chance to experience live theatre under the stars. Eligible organizations wishing to participate in the 2021 program must have a 501-c-3 status. Apply today at kc starlight dot com. The deadline to apply is May 28. 
Sony Animation's Lin-Manuel Miranda Musical Pic 'Vivo' Headed To Netflix
Hamilton creator Lin-Manuel Miranda is at it again and this time with an animated musical movie, "Vivo." "Vivo" follows the adventures of a musically-gifted kinkajou a rainforest "honey bear," who leaves Havana to deliver a love song in Miami. Full of comedy and heart, "Vivo" was directed by "The Croods" filmmaker Kirk DeMicco and co-directed by Brandon Jeffords. On Your Feet's Gloria Estefan also stars in "Vivo" along with Zoë Saldaña, Brian Tyree Henry and Nicole Byer. The family-friendly film is set to debut on Netflix.
New Beatles Musical She Loves You Plans 2022 World Premiere
Get ready for the new Beatles musical, She Loves You! Featuring more than 40 Beatles hits, She Loves You tells the story of a modern family and their complex and contemporary journey with love. The musical will be directed by multi-award winning British theatre director Thom Southerland and is scheduled to premiere in March of 2022 at the Tivoli Gardens in Copenhagen starring Danish performer Maria Lucia.  This production with Danish dialogue and English-language songs will transfer to Aarhus before launching a Scandinavian tour of Sweden, Norway and Iceland, with several worldwide productions still in the pipeline.
Steven Spielberg's 'West Side Story' Unveils First Trailer During Oscars
"West Side Story'' is coming to a movie theatre near you! Directed by the iconic Steven Spielberg, the new movie features a number of Broadway alumni as cast including Tony nominee Mike Fiest, Ezra Menas, Ariana DeBose, Paloma Garcia-Lee and many more. "West Side Story'' was originally written as a book by Arthur Laurents and adapted as a movie in 1961 directed by Robert Wise and Jerome Robbins. A classic tale indeed, "West Side Story'' is the story of two young lovers Tony and Maria stuck in a feud between rival street gangs, the Sharks and the Jets. The new film is scheduled theatres in December of this year.