It Started at Starlight – Another Successful Gala!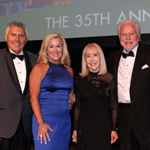 Thank you to everyone who attended and donated to Starlight's 35th Annual Benefit Gala: It Starts at Starlight. On Saturday, October 1, more than 400 patrons and benefactors came together to celebrate the Starlight tradition and Kansas City's vibrant creative community while acknowledging the impact and importance of the arts. Chaired by Cathy and Rick Baier, the event raised more than $617,000 to support Starlight's programming for the community.
Dressed in formal attire, Gala attendees enjoyed pre-show cocktails in the Shirley Bush Helzberg Garden of the Stars followed by dinner and entertainment on the Jeanette and Jerome Cohen Community Stage. The program included performances by the award-winning Harmonium quartet, students from the Starlight Stars and Starlight Stars of Tomorrow, and several other local artists with connections to Starlight's community engagement programs. Additionally, guests heard testimonials from people for whom Starlight was the start of a creative journey, a career, a tradition, and/or a community.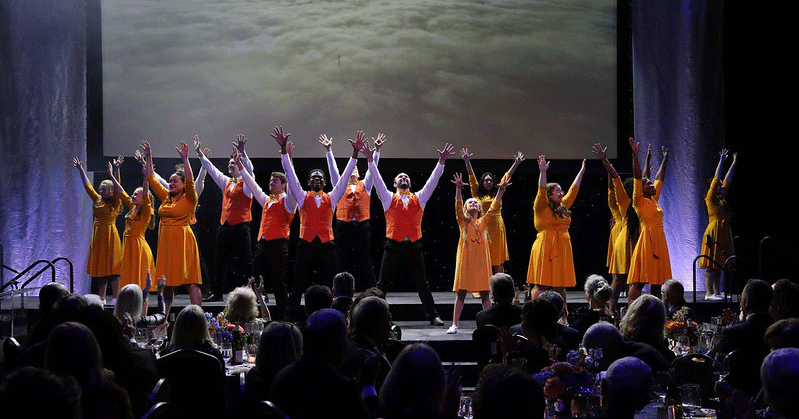 During the program, Bob Bernstein was presented with the 2022 Star Award in recognition of his exceptional support of the Kansas City community, the arts, and Starlight. In 1984, Bob Bernstein joined Shirley Helzberg, Jack Steadman, Dianne Cleaver, and many others in the effort to revitalize the then-struggling Starlight Theatre.
During Bob's first years on the board, Starlight resumed producing its own shows after solely operating as a rental venue for several years prior. Starlight also began adding concerts to its programming line-up, a capital campaign was launched to upgrade seats, lighting, landscaping, and restrooms, and our very first benefit gala was held in 1986.
Bob served Starlight as Board Chair from 1994-1995 and for 20 years, Bernstein-Rein provided mostly pro bono marketing, media, and creative services for the organization as it worked towards financial sustainability. During that time, Bob also played an important role in developing Starlight's community engagement programs and outreach initiatives – finding ways to make the arts more accessible to local youth and families.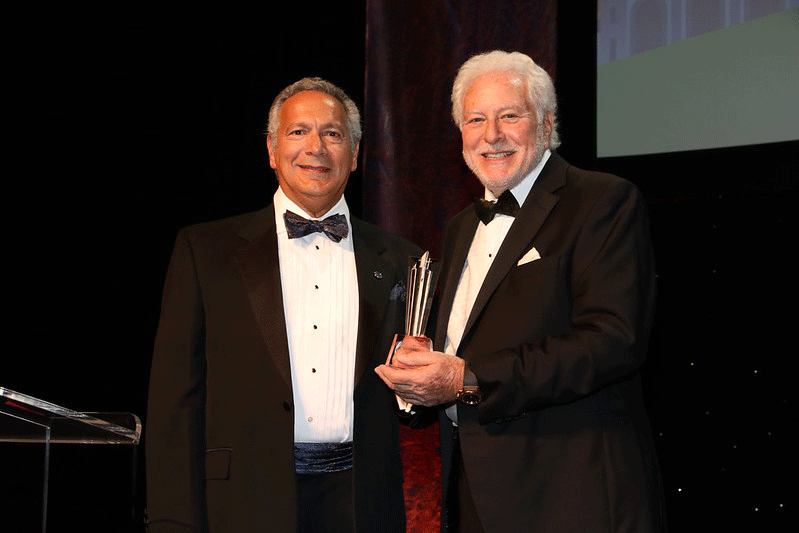 The formal program concluded with a surprise tribute to Starlight's President & C.E.O. Rich Baker, who recently announced his retirement after eight and a half years at the helm of the organization.
By the end of the program, everyone had a deeper understanding of the impact of Starlight and its programs. The night ended on a celebratory note with live music by The Crossroad Sound and dancing in the Applause Club and Garden of the Stars.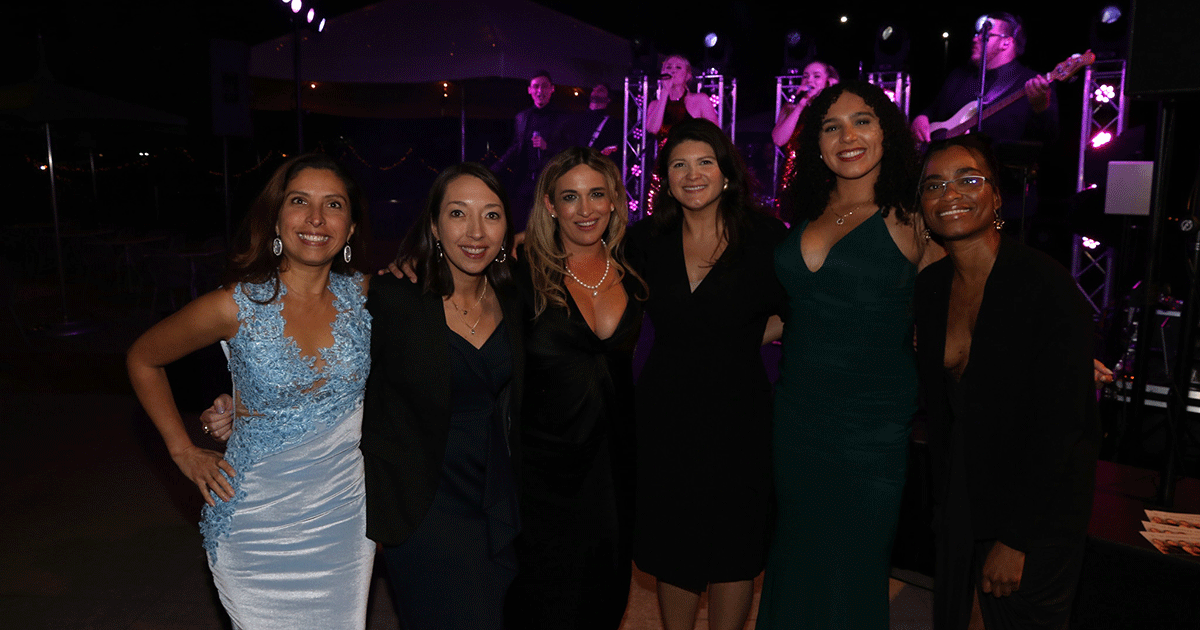 Save the Date! Starlight's 36th Annual Benefit Gala will take place Saturday, October 7, 2023, and will be chaired by Aviva Ajmera and Wayne Strickland, Nancy Whitworth and Doug Ballou, and Carey and Tom Wilkins. Keep an eye on our website for event details coming soon, or contact Erin Olm-Shipman at erin.olm-shipman@kcstarlight.com.
Thank you to this year's Gala benefactors for their extraordinary generosity and leadership:
Angel ($50,000+)
Rick and Cathy Baier Family Foundation
Investor ($25,000+)
The Deramus Foundation
Patron ($15,000+)
Edward P. Milbank
Evergy
Polsinelli
Producer ($10,000+)
Robert & Dr. Phyllis Bernstein
Blue Cross & Blue Shield of Kansas City
Central States Beverage Company
Country Club Bank
Delta Dental of KS
Donald J. Hall
Hallmark
Shirley & Barnett Helzberg Jr. Donor Advisory Fund of the Jewish Community Foundation of Greater Kansas City
Hunt Midwest
JE Dunn
Legends
Live Nation
Lockton
McCownGordon Construction
Jonalee & Paul McLaughlin
Olsson
Daniel & Mary Schulte Charitable Fund
Seigfreid Bingham
The Sherman Family Foundation
US Asset Services
Carey & Tom Wilkins
Star ($6,000+)
Burns & McDonnell
CommunityAmerica Credit Union
Country Club Plaza
ECCO Select
Elsberry Family Foundation
Enterprise Bank & Trust
Don Hall, Jr.
Kansas City Parks & Recreation
KPMG
The McDonnell Foundation
Saint Luke's Health System
Shook, Hardy & Bacon
Director ($3,750+)
A.L. Huber General Contractors
American Century Investments
Jeffrey Anthony
Becky Blades & Cary Phillips
Michael & Peggy Borkon
Bryan Cave Leighton Paisner, LLC
CBIZ Benefits & Insurance Services of Kansas City
Chicken N Pickle
City of Kansas City, Missouri – City Manager's Office
Commerce Bank
Deloitte
Steve & Cathy Doyal
Ernst & Young LLP
Sherry & Gary Forsee
Donald & Diantha Hagan
Marlys & Michael Haverty
Joan Horan
Kansas City Testing & Engineering
Marilyn Kulmus & John Shuenhaer
Lathrop GPM
Mark One Electric Company, Inc.
Northland Sonic Drive-Ins
ReeceNichols Real Estate
Stepp & Rothwell, Inc.
Trozzolo Communications Group
Turner Construction Company
Don & Jean Wagner Charitable Fund
Thank you to all of the additional donors who made this event possible!