KC Ballet, Sister Act 3, The Show Must Go On & Game of Thrones Play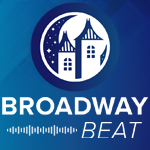 On this week's episode, learn about the upcoming KC Ballet performances at Starlight, Sister Act 3 comes to Disney Plus, Andrew Lloyd Webber shows us how the "Show Must Go On" and the hit series "Game of Thrones" heads to the theatre.
Kansas City Ballet at Starlight
Meet us here at Starlight this May for a performance you don't want to miss from the Kansas City Ballet. Experience live ballet again with new dances uniquely designed to tantalize your sense of adventure. And – to thank our front-line workers for their vital role during the pandemic shutdown, the KC Ballet would like to extend a very special offer with a free matinee performance on Saturday, May 22nd. Reservations are required.
Click for more information about the KC Ballet performance at Starlight or to purchase tickets.
Hallelujah! 'Sister Act 3' is in Production
It's official! After nearly 30 years, our favorite lounge singer turned singing nun Deloris Van Cartier, played by Whoopi Goldberg, is making her return – this time to Disney Plus for "Sister Act 3." The first movie of the series, "Sister Act," premiered in 1992 bringing in over $200 million dollars worldwide at the box office. Goldberg would go on to score a Golden Globe nomination for Best Actress – Motion Picture Musical or Comedy at the 50th Golden Globe Awards for that role. "Sister Act 3" will be produced by Tyler Perry and is currently in development. We'll keep you posted on more as we hear it.
'The Show Must Go On' Documentary Chronicles Andrew Lloyd Webber's Fight for Theater During Lockdown
After a year of adjusting to a new normal, the show must go on - and it did in a new documentary. Now in post-production, the new "The Show Must Go On" documentary follows English composer Andrew Lloyd Webber and his theatrical productions The Phantom of the Opera and Cats, as they push through to safely open during the COVID-19 pandemic. "The Show Must Go On" was directed by Emmy winner and Broadway producer Dori Bernstein and her daughter Sammi Cannold, who directed Webber's Evita at City Center in 2019. Make sure to check back for a release date for "The Show Must Go On."
'Game of Thrones' Stage Production Heading To Broadway
"Game of Thrones" is headed to the stage! Based on the book series by George R.R. Martin, a theatrical stage show is now in development. The play is said to be a prequel, taking audiences deeper behind the scenes of a landmark event, The Great Tourney at Harrenhal, which is 16 years before the events in "Game of Thrones." Expected to draw a large fan base, the project plans to bring back many of the beloved characters. Dominic Cooke is set to direct, with Simon Painter and Tim Lawson as producers. The show is expected to open in 2023.