Starlight Blog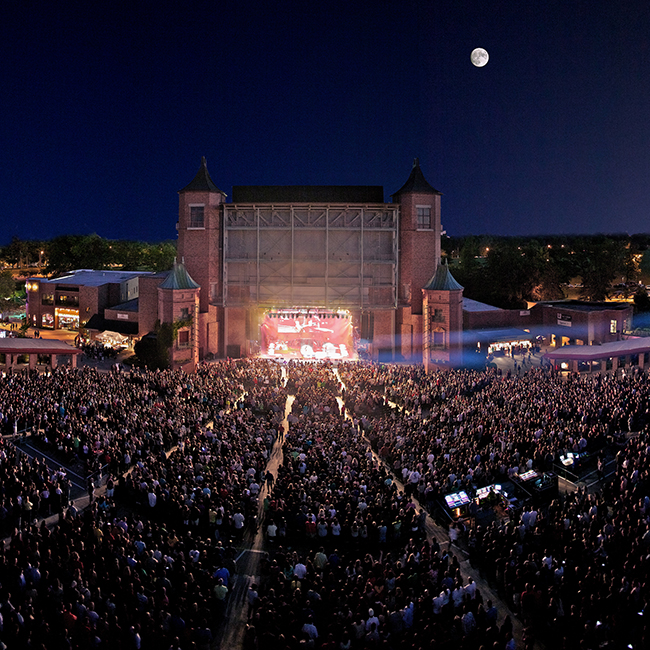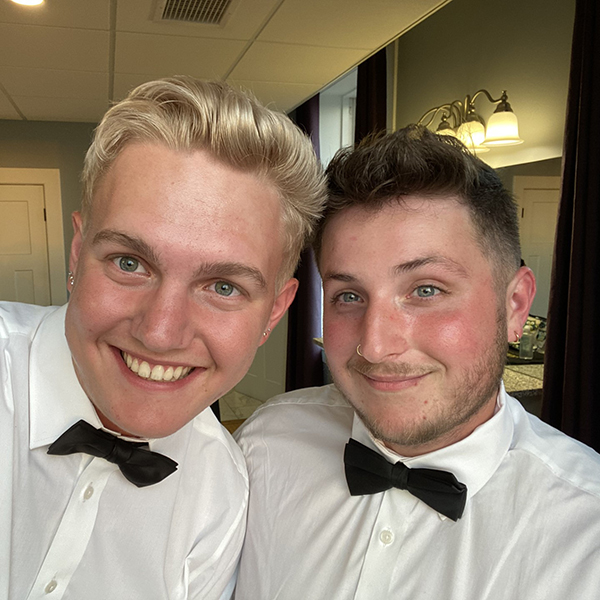 Staff Highlight: Gabe in Group Sales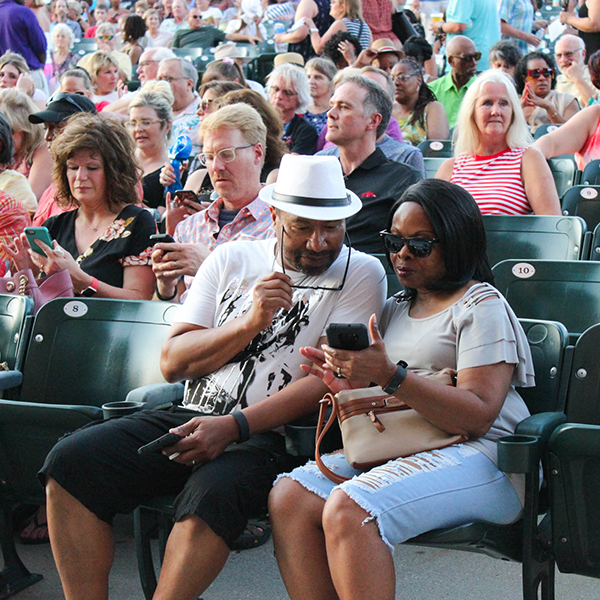 Tips to Navigate the Weather on Show Night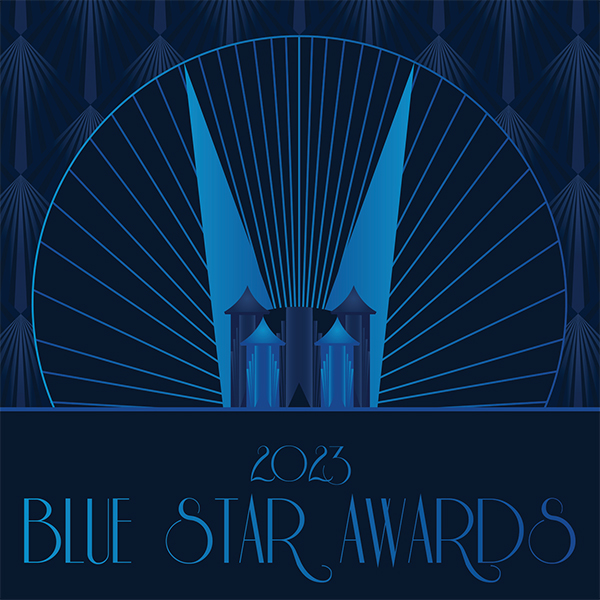 2023 Blue Star Awards Honor Local High School Students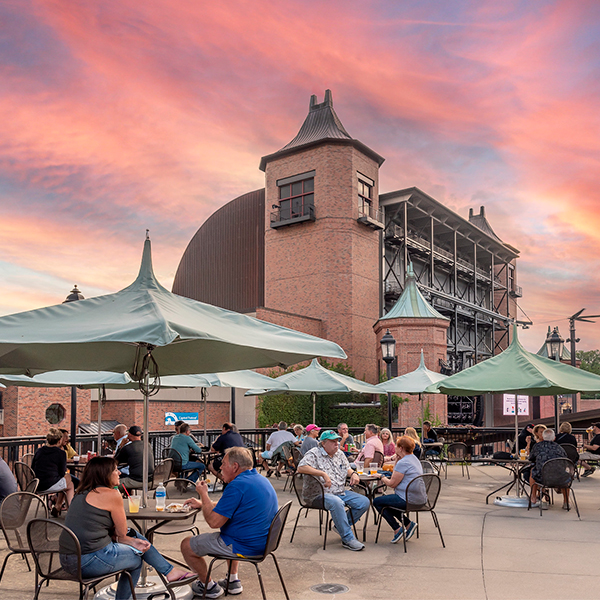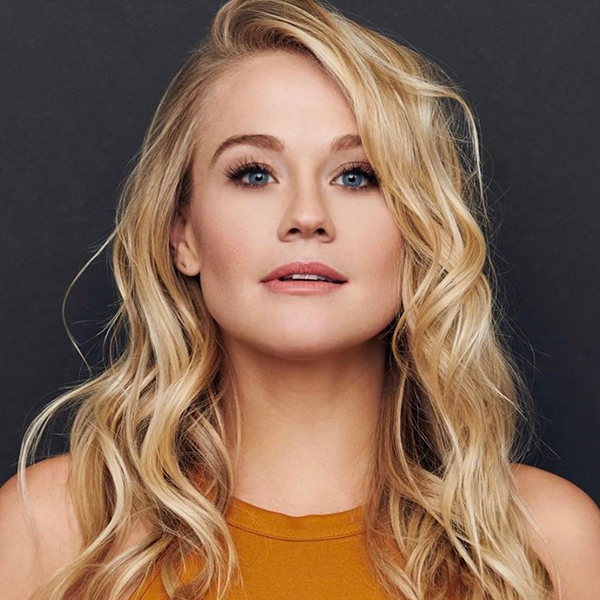 Meet the Cast of Legally Blonde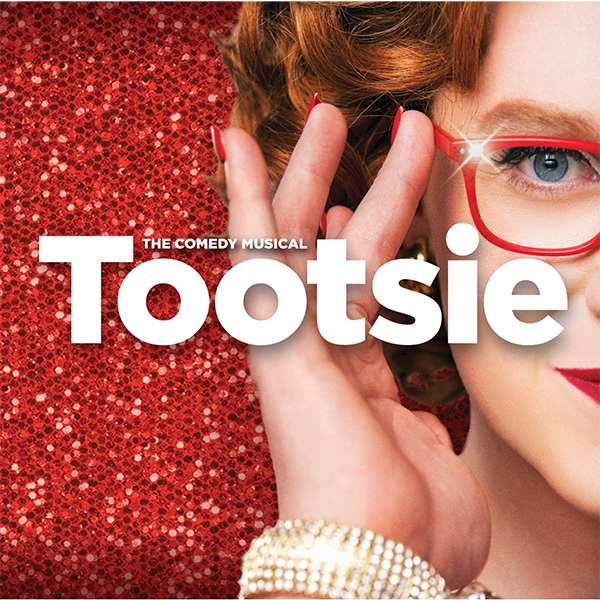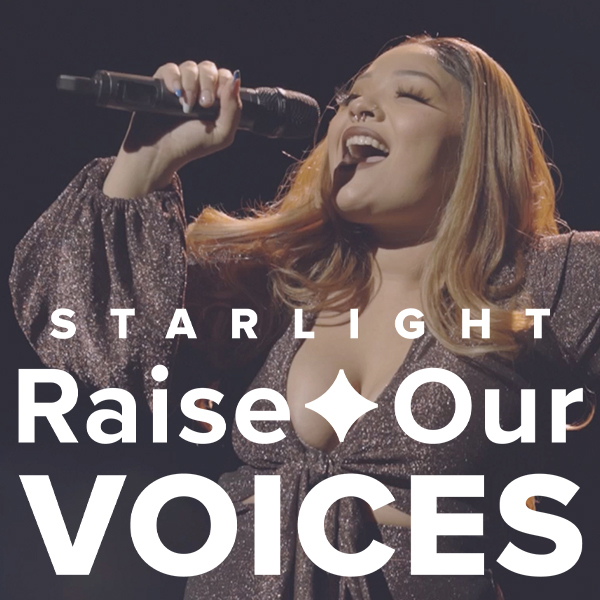 Raise Our Voices: Kameron Cole
New Season Brings a New Way to Access Tickets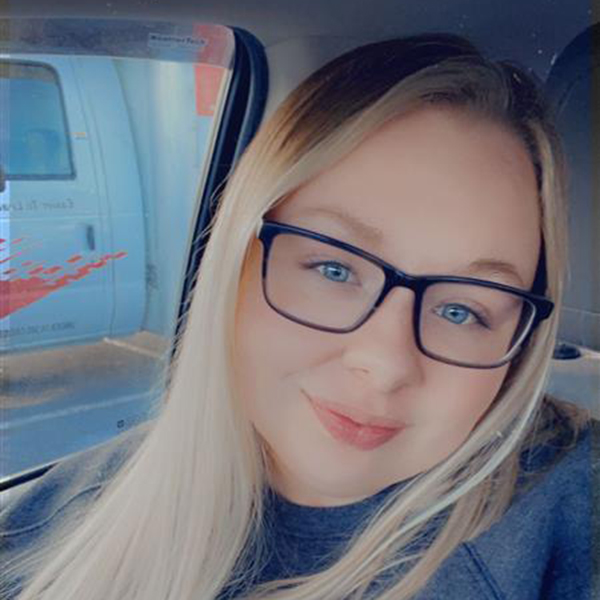 Staff Highlight: Tanis, Ticketing Services Superhero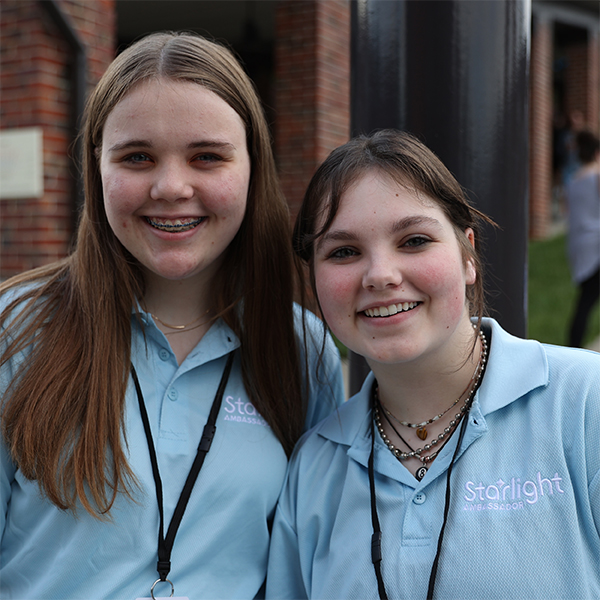 April is National Volunteer Month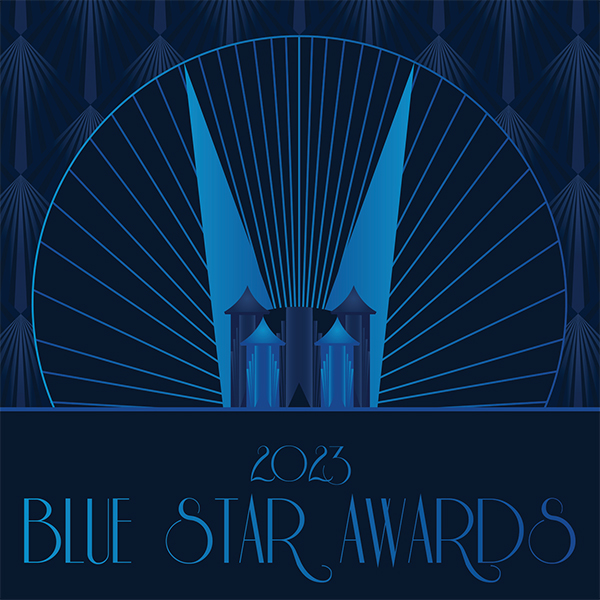 2023 Blue Star Awards Nominations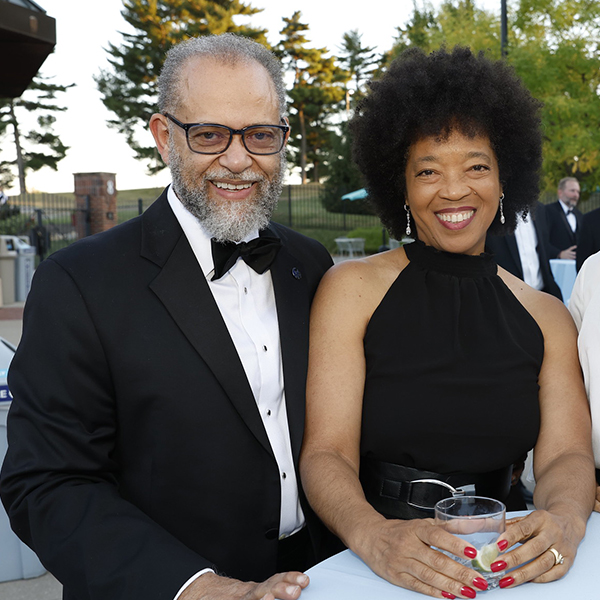 Announcing the 2023 Star Award Honorees: Greg & Rebecca Reid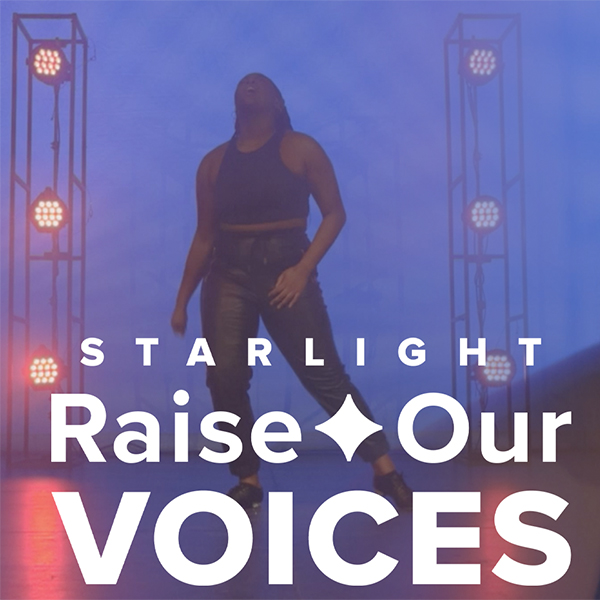 Raise Our Voices: Phenix Watson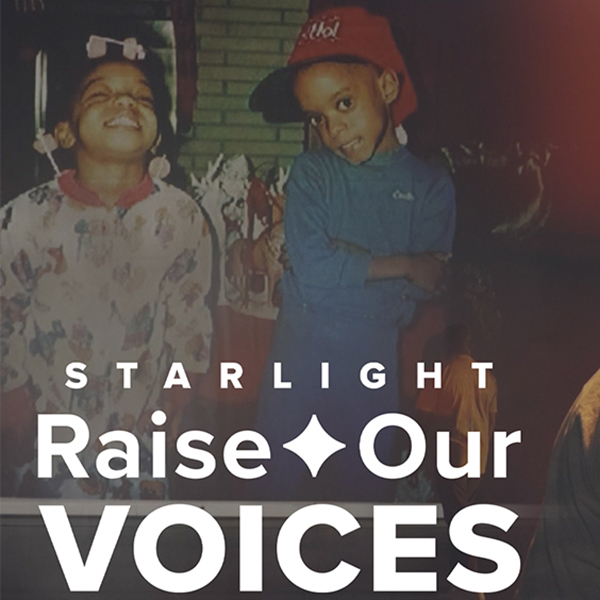 Raise Our Voices: La'Ron Cooper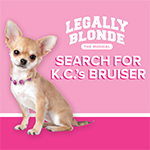 Casting Call: Could Your Dog Be a Star?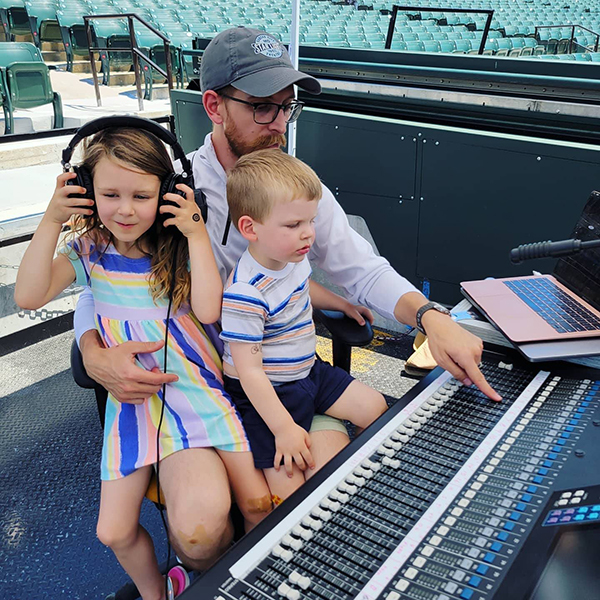 Staff Highlight: Ryan, Audio Magician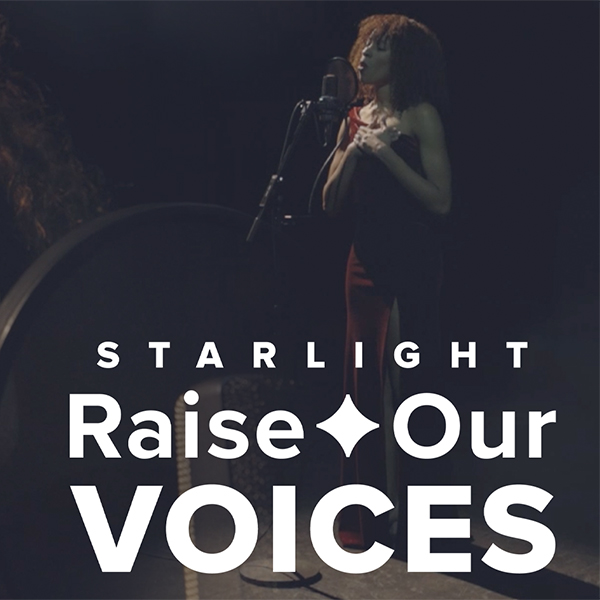 Raise Our Voices: Catera Combs
Raise Our Voices: Tripp Starr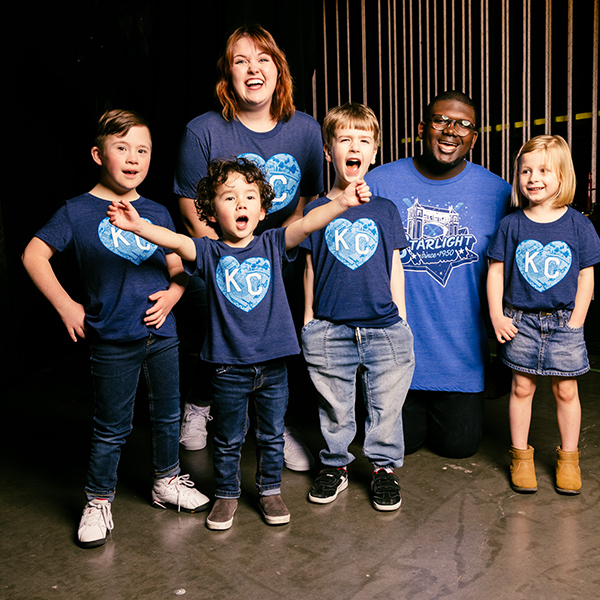 Starlight Announces Charlie Hustle Communi-TEES Launch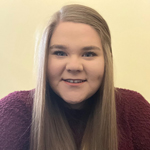 Staff Highlight: Chatting with Baylee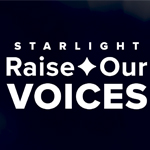 Raise Our Voices – Telling Stories with Brittany and Terrace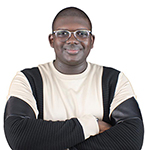 Staff Highlight: Lorenzo, Spontaneous Traveler
Want to Volunteer at Starlight in 2023?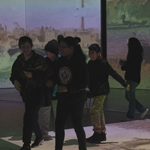 Middle Schools Receive Support to Visit Starlight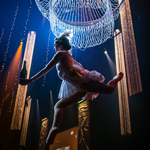 How to Make Your 2023 Event Unique and Stress Free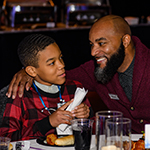 Starlight Celebrates the Holidays with Vincent Legacy Scholars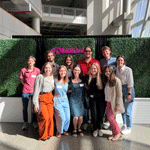 Starlight Is Looking for 2023 Summer Internship Applicants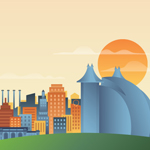 Celebrating National Philanthropy Day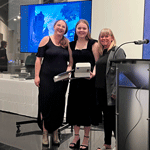 Celebrating the Impact of Starlight's Volunteer Ambassadors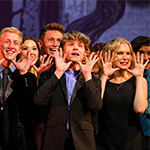 High School Musicals Take Center Stage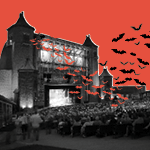 Life's No Fun Without a Good Scare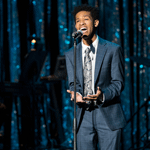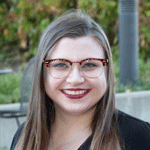 Meet Claire McEwen, Philanthropy Coordinator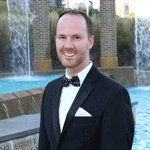 In Conversation with Andrew Lang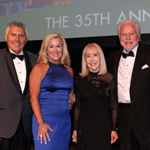 It Started at Starlight – Another Successful Gala!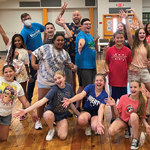 Starlight Celebrates National Arts in Education Week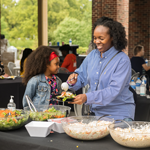 Starlight Hosts Swope Park Community Town Hall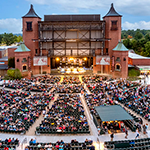 We're Hiring Great People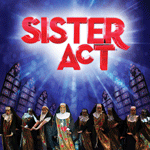 Introducing the Popes of Sister Act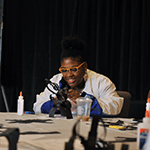 Starlight Hosts the 2022 Arts Integration Symposium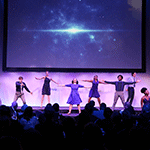 Save the Date for Starlight's 35th Annual Benefit Gala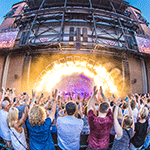 Starlight Wins Big in Kansas City Magazine's Best of KC 2022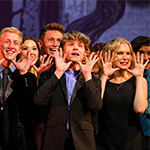 Blue Star Award Winners Participate in The 2022 Jimmy Awards in NYC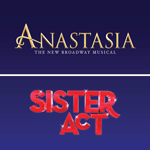 Come See Anastasia and Sister Act Under the Stars This August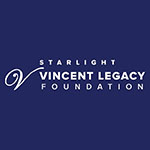 Congrats to the 2022 Vincent Legacy Scholarship Recipients!
Starlight Interns Attend Grow to GenKC: Why Kansas City is a Keeper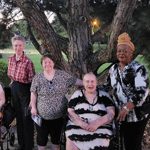 Starlight Theatre Makes Live Entertainment Accessible Through the Community Tickets Program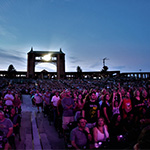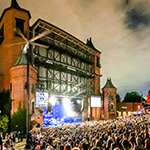 Nominate Starlight Theatre for The Pitch's Best of KC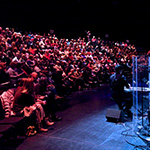 Starlight Indoors Brings More Laughs Than Ever Before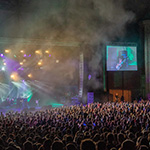 Get Ready for a Packed Month of Concerts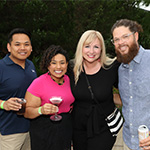 Starry Night at Starlight Raises $100,000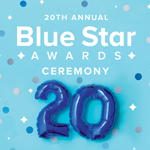 And the 2021-22 Blue Star Award Winners Are…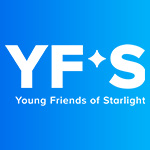 Become a YFS Member Today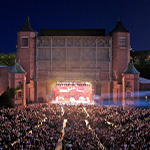 Vote for Starlight – Best of KC Kansas City Magazine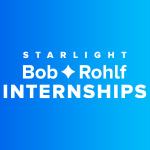 Starlight Welcomes the 2022 Bob Rohlf Interns for the Summer Season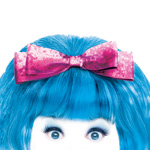 Tony-Award Winning Musical Hairspray Heads to Starlight June 7-12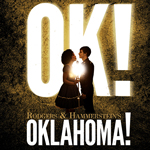 Don't Miss OKLAHOMA! at Starlight Theatre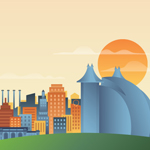 You're Invited – Starlight's Annual Benefit Gala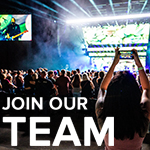 Starlight Is Hiring for the Summer!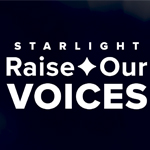 Raise Our Voices – Hieu Bui
Blue Star Awards to Broadway – A Dream Come True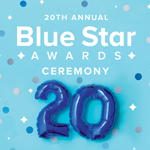 Congrats to the 2021-22 Blue Star Awards Nominees!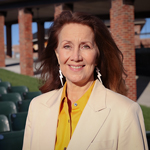 A Conversation with Honorary All-Star, Becky Blades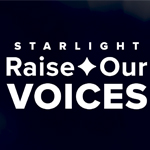 Raise Our Voices – Guadalupe Valdes-Diaz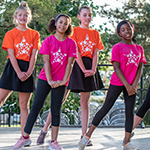 Register Today for Starlight Stars of Tomorrow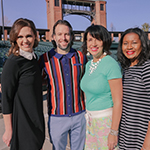 Meet the 2022 Starry Night All Stars!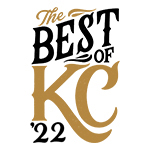 Nominate Starlight for Best of KC '22!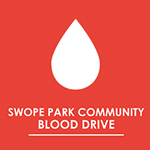 Starlight to Host Blood Drive April 12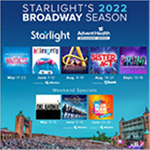 Tickets Now Available to All Shows in the 2022 AdventHealth Broadway Series!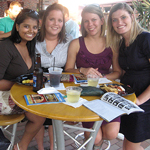 Bring Your Group to Starlight!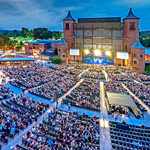 Starlight Wants Your Feedback!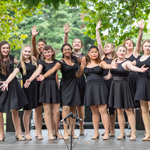 Auditions to be Held for Starlight Stars Performance Troupe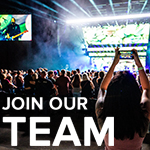 Starlight is Growing! Apply to Join Our Team Today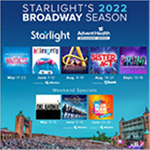 Secure Your 2022 AdventHealth Season Tickets Today!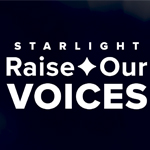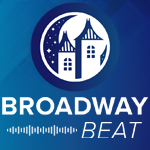 Broadway Season, Oscar Nominations and West Side Story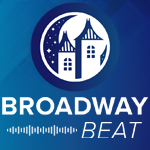 Vincent Legacy Scholarship, The Color Purple and Fraggle Rock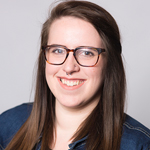 Meet Sydney Slavin, Grant & Donor Communications Manager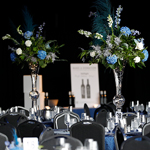 Save the Date – Starlight's 2022 Fundraising Events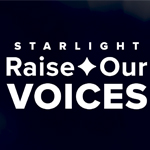 Raise Our Voices – Seth Irving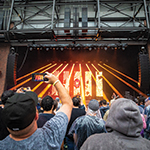 Secure VIP Concert Season Tickets Today!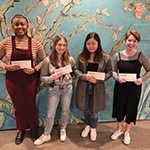 Congrats to Starlight Stars Scholarship Recipients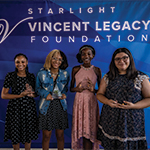 Applications Now Open for Vincent Legacy Scholarships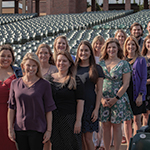 Apply for the Young Friends of Starlight Steering Committee!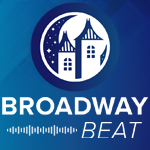 YFS Steering Committee, Anything Goes and Tomorrow Podcast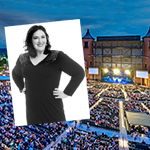 Starlight Welcomes Bess Wallerstein Huff as Vice President of Marketing and Sales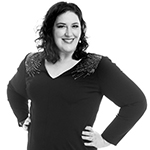 Q&A with Bess Wallerstein Huff – Starlight's New VP of Marketing and Sales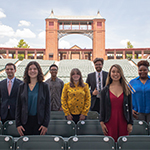 Deadline Approaching for Summer Internships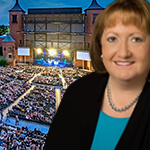 Congrats to Cindy Jeffries on Retirement!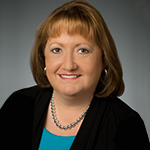 Q&A with Cindy Jeffries – Starlight's Retired VP of Marketing & Sales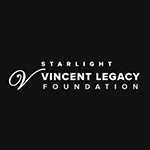 Vincent Legacy Scholars and Families Celebrate the Holidays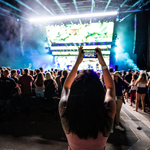 Don't Miss These 2022 Concert Announcements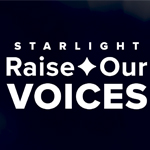 Raise Our Voices – Ahafia Jurkiewicz-Miles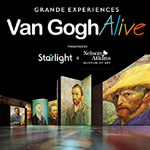 Local Students Experience the Magic of Van Gogh Alive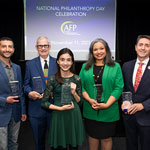 Starlight Supporters Recognized During 2021 National Philanthropy Day Awards
Make an Even Bigger Impact on Our Community Through the Arts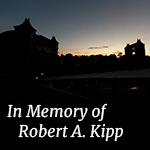 Starlight Remembers Bob Kipp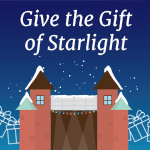 Give the Gift of Starlight!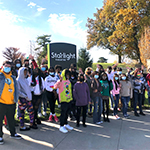 KCPS Students Attend Van Gogh Alive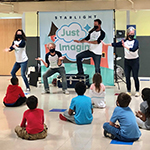 Just Imagine Begins Performances Again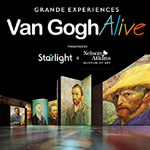 Van Gogh Alive Extended by Popular Demand!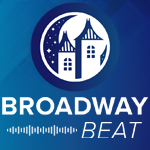 Encanto, Raise Our Voices and A Very Boy Band Holiday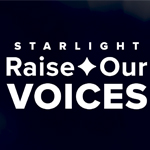 Raise Our Voices: Emma Jacobson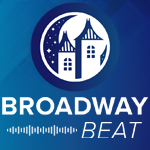 Vincent Legacy Scholar, Thanksgiving Day Parade and Annie LIVE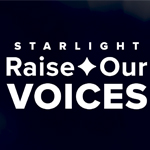 Season Two of Raise Our Voices Set to Premiere in December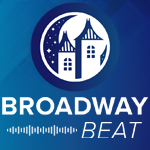 Van Gogh Alive, Kimberly Akimbo and Tick, Tick, Boom!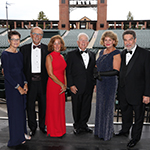 Shine On! Another Successful Annual Benefit Gala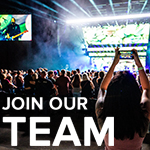 Join the Team at Starlight!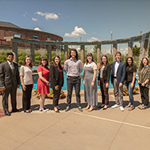 Calling All College Students – Apply Today for Bob Rohlf Internships!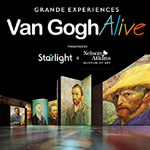 The Verdict is in – Van Gogh Alive is a Hit!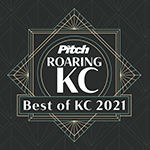 Starlight Wins Three Best of KC Awards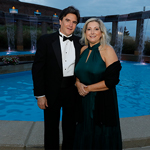 A Conversation with Legacy Society Members, Troy and Wendy Burgess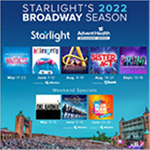 2022 Broadway Season Renewals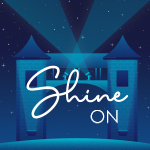 Starlight Presents Star Award, Lifetime Achievement Award at Annual Gala
Starry Night at Starlight Raises $100K for Bob Rohlf Internships Program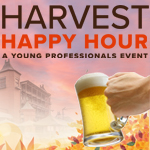 Join Young Friends of Starlight for Harvest Happy Hour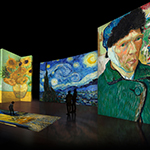 Don't Miss Out – Van Gogh Alive Opens This Month!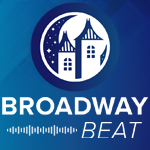 2022 AdventHealth Broadway Series, Vincent Legacy Scholarship recipients, Dear Evan Hansen & Remember to Dream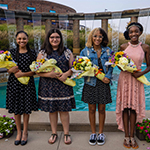 Meet Starlight's 2021 Vincent Legacy Scholarship Recipients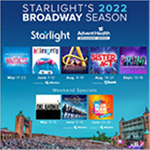 Just Announced – the 2022 AdventHealth Broadway Series!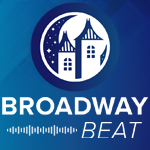 Starry Night at Starlight, The Karate Kid, Wicked concert & tap dance stamps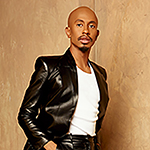 Starry Night at Starlight with Kalen Allen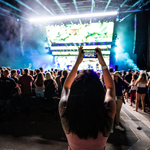 Upcoming Concert Series Performances at Starlight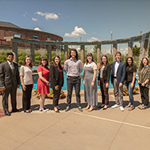 2021 Interns Complete Summer Training at Starlight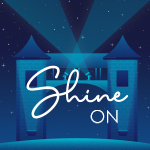 Starlight's Annual Benefit Gala, Shine On, to be Held October 2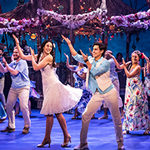 Enjoy a Musical Getaway with Escape to Margaritaville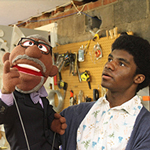 Vincent Legacy Scholar Earns Competitive Spot at Jim Henson Puppetry Workshop
Starry Night at Starlight – Meet This Year's All-Stars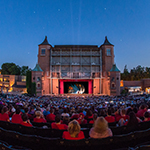 Making an Impact Through Starlight's Community Ticket Program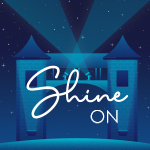 Starlight's Annual Benefit Gala Shines On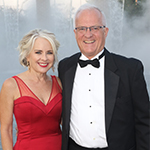 A Conversation with Legacy Society Members, Nancy Whitworth and Doug Ballou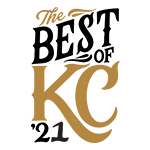 Starlight Earns Best of KC '21 Awards in Five Categories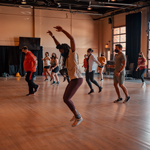 2021 Starlight Stars and Stars of Tomorrow Participate in Summer Workshops at Starlight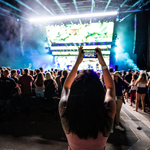 Upcoming Concerts at Starlight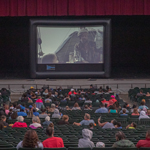 Community Movie Night at Starlight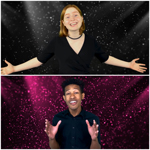 Two of Starlight's Blue Star Awards Winners Earn Finalist Positions at National JIMMY AWARDS®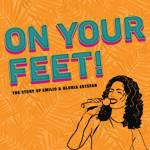 Get On Your Feet! to See a Sensational Musical at Starlight September 7-12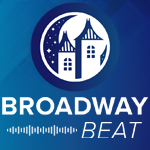 Starry Night at Starlight, Cinderella, Broadway Cruise & Rachel Zegler is Snow White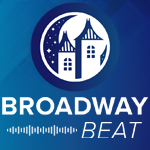 The Illusionists, Jimmy Awards, Thelma & Louise Musical & Schmigadoon!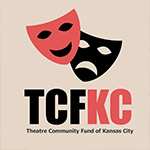 Starlight Partners with TCF to Hold Food Drive at Godspell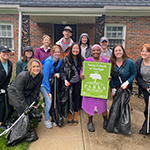 Young Friends of Starlight Adopt Stretch of Meyer Boulevard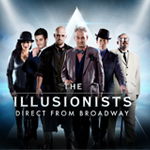 The Illusionists Appear at Starlight July 20-25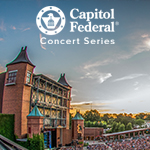 2021 Capitol Federal Concert Series, Live at Starlight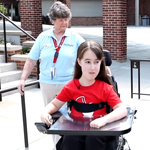 Starlight Partners with Variety KC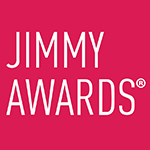 Starlight's Blue Star Awards Winners Compete in the Jimmy Awards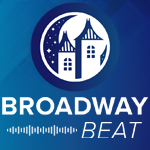 Vincent Legacy Scholarship, Van Gogh Alive, Putnam County Spelling Bee & Willy Wonka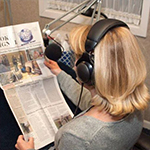 Audio-Reader Network: Helping Starlight make the arts accessible for all patrons
Donor Spotlight: CommunityAmerica Credit Union