Starlight Blog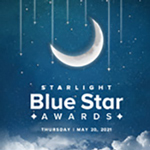 Celebrating Kansas City's Young Talent at the 19th Annual Blue Star Awards Ceremony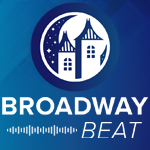 Godspell, In The Heights, Feel Your Love and Revolution Rent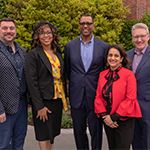 Starlight Welcomes Five New Members to the Board of Directors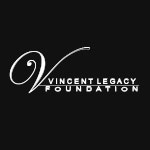 Vincent Legacy Scholarship Applications Open for 2021
Starry Night at Starlight – A Newly Reimagined Fundraiser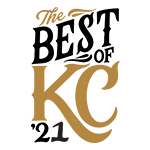 Vote for Starlight in the 2021 Best of KC Awards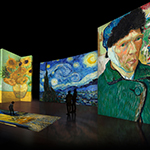 Starlight and The Nelson-Atkins Museum of Art partner to bring Van Gogh Alive to Starlight Theatre This Fall
Prepare Ye for Godspell at Starlight Theatre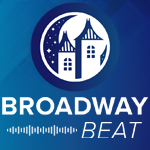 Community Tickets, VIVO, Beatles musical and West Side Story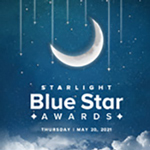 2021 Blue Star Awards Winners Honored At Starlight Theatre on May 20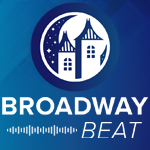 Blue Star Awards ceremony, The Vanishing Half, Oslo and STEPS on Netflix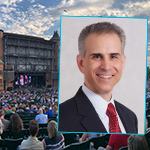 Starlight Welcomes New Board of Directors Chair Mark Fortino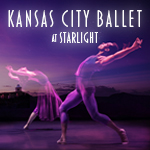 Starlight to Host Kansas City Ballet in Spring Performance
Applications for Starlight's Community Tickets Program Now Open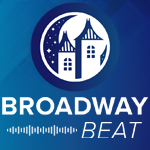 KC Ballet, Sister Act 3, The Show Must Go On & Game of Thrones Play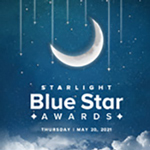 And the 2021 Blue Star Awards Nominees Are…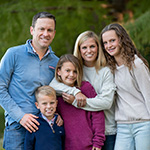 Legacy Society Member Spotlight: Katie and Matt Fitzgerald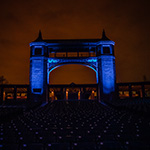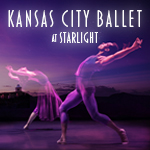 Pre-Season Celebration with the Kansas City Ballet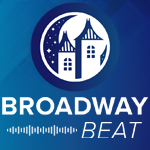 2021 AdventHealth Broadway Series, Rock of Ages Concert, Podcast A New Musical & Diana on Netflix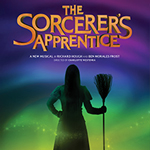 Catch The Sorcerer's Apprentice for One Final Weekend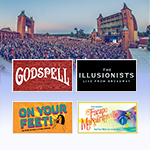 Starlight Announces 2021 AdventHealth Broadway Series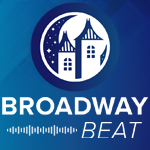 Starlight's Legacy Society, J Team Musical, Audible podcasts & Tina Turner documentary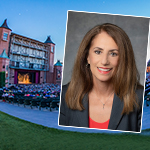 Honoring Starlight Board Chair Ora Reynolds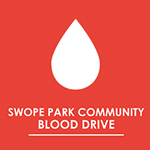 Give the Gift of Blood at Swope Park Community Blood Drive Event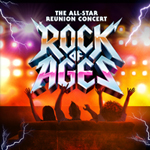 Get Ready to Rock with Rock of Ages: All-Star Reunion Concert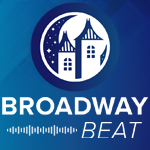 Virtual Field Trips, New King & I Movie, The Queen's Gambit Musical and Aretha Franklin Series
Raise Our Voices: M'racle Bryant-Morgan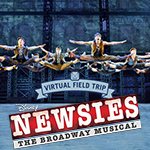 Starlight to Team with Disney for New Community Engagement Program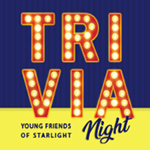 Young Friends of Starlight to Host Annual Trivia Event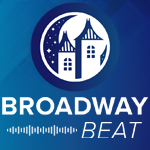 Bridgerton Musical, Cinderella on Disney+ and Women's Day on Broadway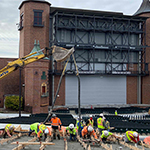 Starlight Undergoes Major ADA Improvements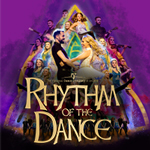 Tune In to Rhythm of the Dance this St. Patrick's Day!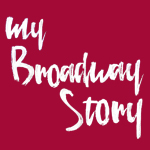 The Broadway League Celebrates Black History Month with #MyBroadwayStory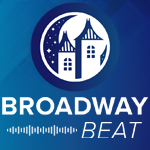 ADA Improvements, Celebrating Black History Month and a Guinness World Record
Raise Our Voices: Blessing Ogedengbe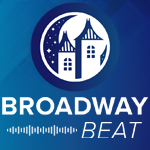 Internship Applications, The Great Gatsby Musical and Stage Door Platform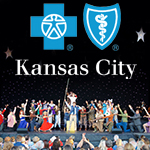 Donor Spotlight: Blue Cross and Blue Shield of Kansas City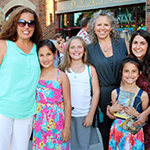 4 Simple Ways to Make a Planned Gift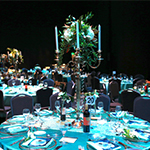 Announcing Starlight's 34th Annual Benefit Gala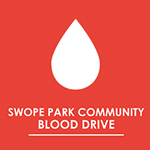 Starlight Set to Host Two-day Blood Drive Event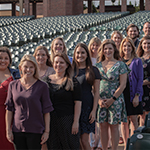 Join Young Friends of Starlight's Leadership Team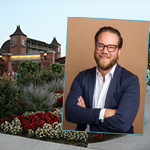 Starlight Welcomes New VP of Community Engagement!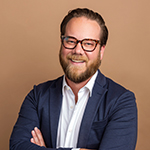 Q&A with Alex Jones – Starlight's New VP of Community Engagement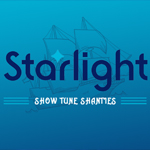 Starlight Joins the Sea Shanty Trend on TikTok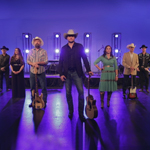 Starlight@Home Announces Exclusive Country-Western Concert!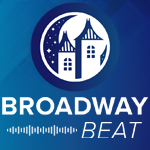 Dixie's Happy Hour, Ratatouille Musical and In and Of Itself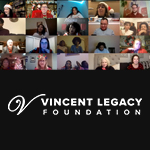 Vincent Legacy Scholars and Families Gather Virtually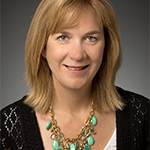 Q&A with Barb Schulte – Starlight's Recently Retired VP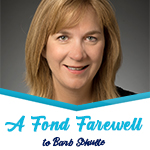 Congrats to Barb Schulte on Retirement!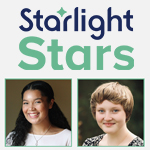 Starlight Stars Receive Leadership Scholarships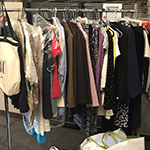 Starlight Partners with Community Organizations for Successful Clothing Drive!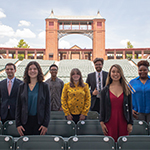 Bob Rohlf Internship Applications Now Open for 2021
The Two Princes, Mask Up Curtain Masks and The Hip Hop Nutcracker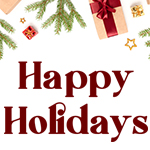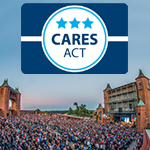 Special Giving Incentives for 2020
Raise Our Voices: Elaine Watson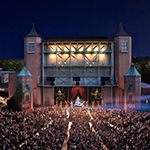 Celebrating 20 Years of the Jeannette and Jerome Cohen Community Stage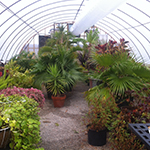 In Case You Missed It – A Special Look at What Makes Starlight Beautiful: Our Horticulture Program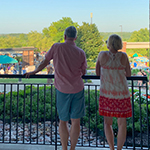 Gifts that Keep on Giving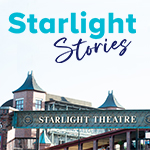 Tell Us Your Starlight Story!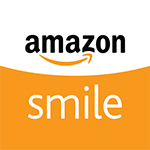 Holiday Shop and Give Back to Starlight with Amazon Smile!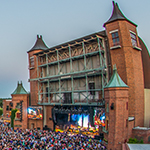 Updates to Your 2021 Broadway Season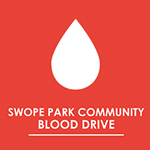 Help Starlight Save Lives by Donating Blood!
Two Grinch Adaptations, The Prom on Netflix and The Best of Broadway: For One Night Only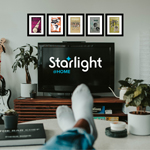 Introducing Starlight@Home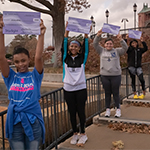 Surprise! You Won a Scholarship
Tune In to Macy's Thanksgiving Day Parade
For One Knight Only, As the Curtain Rises Podcast & Stage Door Candles
Ma Rainey's Black Bottom, Leslie Odom Jr. Christmas album & Laura Bell Bundy Podcast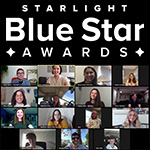 Starlight Welcomes New Blue Star Awards Student Council Members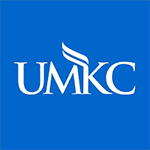 Starlight and UMKC Partner for Third Semester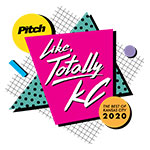 Starlight Wins Three Best of KC Awards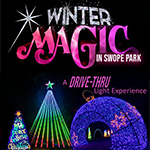 KC Parks to Host Holiday Lights Experience
Raise Our Voices: Chase Chancy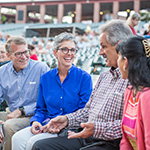 70 for 70 Campaign: Leave Your Starlight Legacy!
Tony Awards, Toni Stone Reading & Live Recordings of Mary Poppins and Les Miserables
2020 Tony Award Nominations Revealed
AdventHealth Broadway Series, What the Constitution Means to Me and The Prom Movie
Raise Our Voices: Talya Groves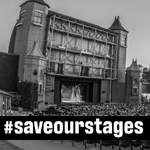 Encourage Your Senators to Pass the Heroes Act
Just Announced – Your 2021 AdventHealth Broadway Season!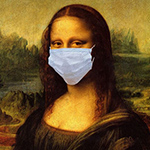 Starlight Earns Missouri ArtSafe Certification
Starlight Awarded Ingram's "Best of the Best"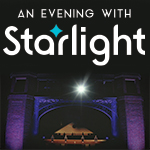 Join Us for An Evening With Starlight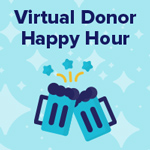 Join us again soon for another Virtual Donor Happy Hour!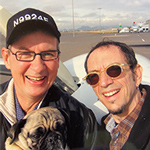 A Conversation with Legacy Society Member, Doug Jones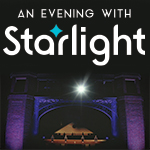 An Evening with Starlight: The Sky's the Limit
Raise Our Voices: Courtney Germany
Hocus Pocus, An Evening With Starlight and The Color Purple
Scholars Raise Their Voices – and are Heard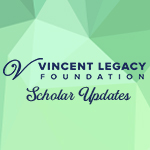 Three Cheers for our 2020 Graduates!
ADA Improvements Set for Starlight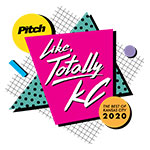 Vote For Starlight in The Pitch's Best of KC!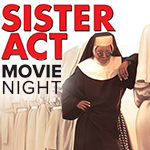 Join Young Friends of Starlight for a Movie Night
Alan Menken reaches EGOT, A Killer Party and Once on This Island on Disney+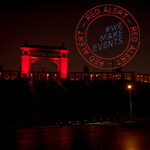 Starlight Goes Red for #RedAlertRESTART
Raise Our Voices: Breana Smith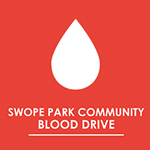 Starlight to Hold September Swope Park Community Blood Drive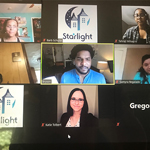 2020 Scholarship Applicants Receive Virtual Training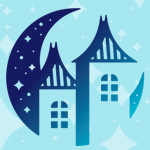 6 Ways Your Donation Makes An Impact
Black Theatre Coalition is formed,Virtual Blue Star Awards ceremony, and Netflix 36 Questions
Students from Starlight Programs Use Performance to Speak Out
Meet Erin Olm-Shipman, Donor Relations Manager
Raise Our Voices: Lucas Lowry
Enhance Your Starlight Experience with Donor Benefits
Starlight Interns Give Back
Starlight Earns Best of KC '20 Awards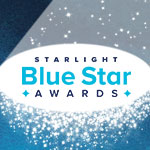 And the 2019-20 Blue Star Award Winners Are…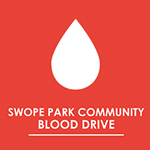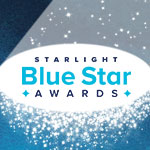 Throwback—Blue Star Awards Ceremony Programs
Raise Our Voices: Danielle Woods
What to Watch After Hamilton on Disney+
Starlight Stars and Stars of Tomorrow Go Virtual
Idris Goodwin Releases 5 Free Plays, Six The Musical at the Drive-In and Blue Star Awards Go Virtual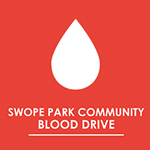 Starlight Partners With CBC to Host Blood Drive
Starlight Shares Our Platform with Diverse Voices
Plan the Perfect Hamilton Watch Party with Your Family!
Raise Our Voices: Lauren Howard
YFS Holds Facebook Campaign for Internship Program
Starlight Seniors—Alexa Morgan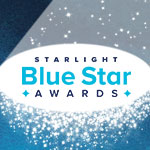 Tune In to the First-Ever Virtual Blue Star Awards Ceremony
Raise Our Voices: Amari Lewis
Cancelling Godspell and Starlight's 2020 Broadway Series
National Black Theatre Soul Producing Residency, My First Show Podcast and Raising Our Voices
Starlight Seniors—Madison O'Dell
Vote for Starlight for the Best of KC '20!
Starlight Seniors—Janie Carr
Kalen Allen GLSEN Award, Smash Eyes Broadway and Playbill Q&A Series
Starlight Streaming: Our Top Picks for Marathon-worthy Musical TV Shows
Catch Starlight's CEO on KCPT's Kansas City Week in Review
Starlight Welcomes New Board Members
Starlight Seniors—Rachel Yaros
Starlight's Stars Come Together for a Virtual Performance
Starlight Seniors—Hannah Samson
And the 2020 Blue Star Awards Nominees Are …
KC Family Defies Gravity, Blue Star Awards Nominations and Hamilton on Disney Plus
Starlight Seniors—Danielle Woods
Important Updates to Starlight's 2020 Broadway Season
Starlight Seniors—T'Khara Jones
Additional Changes to Starlight's 2020 Season
Gratitude Awards, Broadway cast recordings and Playbill's Searches for a Star
Tune-in to the Blue Star Awards Nominations
Starlight Seniors—Jacob Boresow
Check Out This Broadway Playlist to Make You Smile
Starlight Streaming: Podcast Edition
Starlight Star Chosen as Voice of Potential
Starlight Seniors—Haley Bell
Starlight Goes Blue to Honor Essential Workers
Broadway Relief Project, Stars in the House and a Tiger King Musical