Starlight Earns Missouri ArtSafe Certification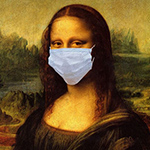 When the coronavirus pandemic hit, Starlight joined a number of venues across the state in evaluating and improving its cleaning procedures and adapting to new protocols to help mitigate the spread of COVID-19. Specifically, the Missouri Arts Council and the Missouri Arts Safety Alliance together launched a certification program as a standard for venues from St. Louis to Kansas City and everywhere in between. Starlight is proud to be Missouri ArtSafe Certified.
Theatres, galleries, museums and concert halls, literary, dance and music groups and more are invited to participate in the Missouri ArtSafe Certification program. To earn the Missouri ArtSafe Certification, venues must train their staff and frontline on COVID-19 safe practices, create a COVID-19 plan, and pledge to adhere to a core level of safe practices. Their plan must be available on the Missouri ArtSafe website.
Minimum safety guidelines include facial coverings for staff and volunteers, social distancing for all, health checks, contact tracing, contactless experience, reduced capacity, enhanced sanitation and additional sanitization and hand washing stations available to the public.
Visit our Staying Safe page for more information regarding COVID-19 safety at Starlight Theatre. Starlight is closely monitoring federal, state and local guidelines and policies and procedures will continue to evolve dependent on COVID-19 status at the time of each event.