Vincent Legacy Scholars Honored at A Bronx Tale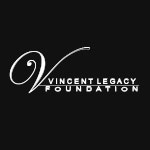 In May, Starlight Theatre awarded four 2019 Vincent Legacy Scholarships to Kansas City middle school students with surprise presentations at their schools. Each student earned a $2,500 scholarship and, at the Sunday, Aug. 4, performance of A Bronx Tale, those talented students were honored on stage in front of Starlight's Broadway audience.
Prior to the on-stage presentation, students and their families enjoyed a backstage tour of the venue and dinner with Starlight leaders, staff and teachers, and Greg and Rebecca Reid, who established the scholarship in 2006. After the presentation, the group was invited to enjoy the national Broadway tour of A Bronx Tale.
"The public presentation of Vincent Legacy Scholars gives these hardworking students the recognition they've earned and sets them up to succeed in their future arts training," said Barb Schulte, vice president of education and outreach at Starlight. "The evening also gives everyone an opportunity to meet and get to know one another in a more relaxed setting, after the excitement of the earlier surprise, in-school presentations."
Now in its 14th year, the Vincent Legacy Scholarship program provides ethnically diverse middle school youth the opportunity to pursue professional training in the performing arts. To qualify, students must display talent and passion for the performing arts, have strong grades, attendance and interest in community service, and audition for Starlight's scholarship committee.
Vincent Legacy Scholarships are generously supported by Greg and Rebecca Reid, Becky Blades and Cary Phillips, and Royals Charities.
For more information about the Vincent Legacy Scholarship, contact education@kcstarlight.com. Applications for the 2020 Vincent Legacy Scholarship will be posted this winter. Students must be nominated by a current instructor to apply.