Vincent Legacy Scholarship, The Color Purple and Fraggle Rock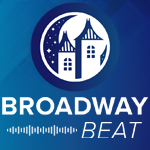 On this week's episode, Vincent Legacy Scholarship applications are now open, "The Color Purple" announces a star-studded film cast, and "Fraggle Rock" returns to televisions.  
Vincent Legacy Scholarship Applications
Applications are now available for interested middle school students to apply for Starlight's Vincent Legacy Scholarship. Each $2,500 scholarship will give a qualified, deserving middle school student from Kansas City the opportunity to pursue performing arts training. Scholarships are awarded to BIPOC youth in grades 6, 7 or 8 that demonstrate talent and passion for performing, an interest in community service and financial need. Applications are due by Monday, March 28, and qualifying applicants who submit all required materials will be invited to audition with a prepared acting, singing, or dance selection at Starlight Theatre. 
Click here for more information and to apply.  
The Color Purple Announces Casting
Oprah Winfrey recently announced a star-studded, powerhouse cast for the upcoming film "The Color Purple," based on the 2015 Broadway revival. Fantasia Taylor and Danielle Brooks reprise their roles from Broadway as Celie and Sofia, respectively, and Taraji P. Henson, Colman Domingo, and H.E.R., also join the cast. Winfrey starred in the 1985 film adaptation of the original book by Alice Walker and returns to this incarnation as a producer, alongside Steven Spielberg, Scott Sanders, and Quincy Jones. While we don't have a release date for this project quite yet, we do know it's set to begin filming next month. We'll keep you posted on updates as we hear them! 
Broadway Stars Appear on Fraggle Rock
"Fraggle Rock," the children's television show from the 1980s, has returned to Apple TV plus following the success of a series of shorts released in April of 2020. Originally the brain child of Jim Henson, creator of The Muppets franchise, "Fraggle Rock" is a musical fantasy that was designed to entertain while encouraging an understanding and embracing of diversity. More than 100 original songs came from the series in the '80s, and the reboot is sure to expand on that catalogue. With Broadway stars like Patti LaBelle, Cynthia Erivo, and Daveed Diggs making appearances, "Fraggle Rock: Back to the Rock" is sure to be a hit. Catch it on Apple TV plus now.