Vincent Legacy Scholarship, Van Gogh Alive, Putnam County Spelling Bee & Willy Wonka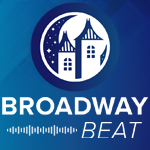 On this week's episode, learn about Starlight's Vincent Legacy Scholarship, Van Gogh Alive comes to life at Starlight, Disney purchases film rights for The 25th Annual Putnam County Spelling Bee, and Timothée Chalamet is announced to be the new Willy Wonka in an upcoming musical film!
Vincent Legacy Scholarship Application
Calling all middle school students who love performing arts! It's not too late to apply for Starlight's Vincent Legacy Scholarship. Each $2,500 scholarship will give a qualified, deserving middle school student from Kansas City the opportunity to pursue performing arts training. Scholarships are awarded to diverse youth in grades 6, 7 or 8 that demonstrate talent and passion for performing, an interest in community service and financial need. Applications are due by Friday, July 9, online or by mail or fax. Selected applicants will be invited to audition in August. Apply today at kcstarlight.com/engage.
Van Gogh Alive Comes to Life at Starlight
Van Gogh Alive comes to life only at Starlight. In partnership with The Nelson-Atkins Museum of Art, Starlight will transform its 12,000 square foot stage house into the world of the revered 19th century painter. Visitors will experience Vincent van Gogh's artistry like never before, encountering Van Gogh's paintings that are simultaneously enchanting, entertaining and educational. Interactive art stations will be available where visitors can also create their own art with the help of expert video tutorials. Van Gogh Alive will begin this fall, exclusively at Starlight October 23 — December 31. Starlight is the only official ticketing provider of Van Gogh Alive, and tickets may only be purchased online at kcstarlight.com or by calling the Starlight Box Office.
Disney to Turn Broadway's The 25th Annual Putnam County Spelling Bee into Movie Musical
Disney has recently purchased film rights for The 25th Annual Putnam County Spelling Bee with the intention to turn the musical into a live-action movie. The musical follows the story of several unique participants who are competing in a middle school spelling bee. On Broadway, the live musical earned six Tony Award nominations, winning Best Book and Best Featured Actor in a Musical in 2005. Disney's new film adaptation will be produced through the film production company Rideback by Dan Lin, Jonathan Eirich, and executive producer Ryan Halprin. A release date and platform for the film are yet to be announced.
Timothy Chalamet is Going to Play Willy Wonka on the Big Screen
It has recently been announced that Academy Award nominee Timothée Chalamet will be playing a young Willy Wonka in the new movie musical "Wonka." This Warner Bros. and Roald Dahl Story Co. film will serve as a prequel to the original "Willy Wonka and the Chocolate Factory" and "Charlie and the Chocolate Factory." The film will follow the story of Willy Wonka's early life and first encounters with the Oompa-Loompas. "Wonka" is based on a script by Simon Rich and will be led by director Paul King and producer David Heyman. The movie musical is currently scheduled to be released in March of 2023.