Visit Starlight's Table at Upcoming Career Fairs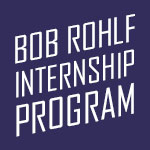 Hey college students! Starlight is hitting the road and coming to a career or internship fair near you. We're looking for 15 smart, creative and hard-working college students to work as paid interns throughout our theatre's 2019 summer Broadway and concert seasons. Learn more by stopping by our table at these upcoming career fairs:
February 13
University of Central Missouri, Warrensburg, MO
BIG Career Expo, 1-4 p.m.
University of Kansas, Lawrence, KS
2019 University Career Fair, 1-4 p.m.
February 25
Pittsburg State University, Pittsburg, KS
Spring Career Day, 10 a.m. – 2 p.m.
February 26
Hire KC, Mohart Multipurpose Center, Kansas City, MO
Internship Summit, 9 a.m. – 2 p.m.
February 27
Missouri State University, Springfield, MO
Spring 2019 Career Expo & Education Career Fair, 12 p.m. – 3:30 p.m./p>
We offer numerous paid internships in many departments, including accounting, education, IT, marketing, theatre production, development, education/outreach, group sales, horticulture and theatre operations. As a Starlight intern, you'll learn what it takes to pull off a successful summer season while playing a large part in the day-to-day tasks at a professional theatre. Plus, you'll make new friends from colleges and universities across the country!
Interested students should submit an application, a cover letter and a resume, as well as work samples (if requested). For more information, visit kcstarlight.com/internships.