Vote for Starlight in the 2021 Best of KC Awards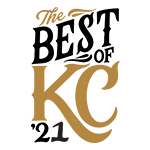 Enjoy coming to Starlight for live entertainment and community events? Vote now for Starlight in the 2021 Best of KC Awards, sponsored by Kansas City Magazine.
Starlight has been nominated for several Best of KC awards, including eight Arts & Culture awards and three City Life awards. Those who wish to support Starlight may vote, here, until voting ends Thursday, June 17.
Starlight's Arts & Culture nominations include Best Country Music Venue, Best Live Theater Venue, Best Music Venue and Best Outdoor Music Venue. Starlight is proud to be a venue for a variety of events and performances. Starlight's 12,000 square foot stage house is home to the 2021 AdventHealth Broadway Series and Capitol Federal Concert Series, as well as the annual Indoor Series and other special events. Starlight works hard to ensure that Starlight events, services and facilities are accessible to all guests. The venue recently underwent various ADA improvements to allow as many people as possible to experience the magic of a Starlight night under the stars.
Also nominated for Best Live Theater Production and Best Local Theater Company, Starlight is a long-standing Kansas City institution and has championed performing arts for the community since 1951. This summer, Starlight is proud to produce Godspell featuring an all-Kansas City cast, which comes to the Starlight stage starting June 22-27.
Starlight is also known for hosting various events throughout the year and has been nominated for the Arts & Culture awards Best Fundraiser Gala and Best Livestream Event.
A Kansas City staple with a rich and vibrant history, Starlight is additionally honored to be nominated for several City Life awards, including Best Building, Best Local Landmark and Best Attraction. The historic outdoor theatre, designed by Kansas City architect Edward Delk, was opened in 1950 for Kansas City's 100th anniversary celebration. 71 years later, the beautiful Starlight Theatre in Swope Park still delights and enchants visitors with its historic light bridge, impressive rehearsal spaces and beautiful gardens and fountains.
Starlight's vision is "Enriching our region by presenting outstanding live performances in Kansas City's premier entertainment landmark, where performing arts share center stage with education." Starlight appreciates your vote and continued support.
Start voting for Starlight in Best of KC, here.